Rockets hit US embassy in protest-hit Iraqi capital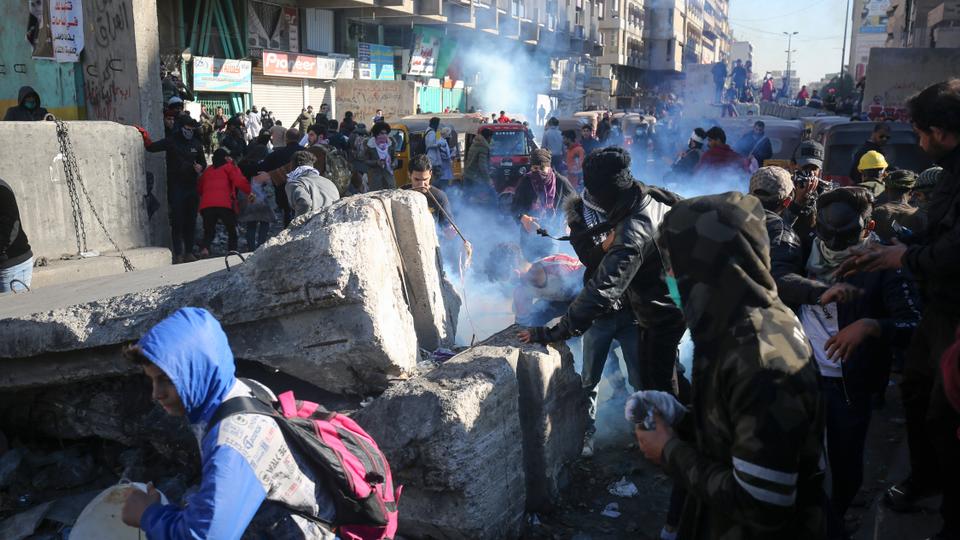 Three rockets slammed into the US embassy in Iraq's capital on Sunday in the first direct hit reported after months of close calls, as thousands of protesters kept up anti-government sit-ins across the country. The attack marked a dangerous escalation in the spree of rocket attacks in recent months that have targeted the embassy or Iraqi military bases where US troops are deployed.
None of the attacks has been claimed but Washington has repeatedly blamed Iran-backed military factions in Iraq. A senior Iraqi official told AFP at least one person was wounded, but it was not immediately clear how serious the injuries were and whether the person was a US national or an Iraqi staff member working at the mission.
The US embassy did not immediately respond to requests for comment. The US State Department called on Iraq late Sunday to "fulfil its obligations to protect our diplomatic facilities". The attack took place earlier in the day than usual, with AFP reporters hearing the booms on the western bank of the river Tigris at precisely 1630 GMT (7:30 pm local time).
Iraqi Prime Minister Adil Abdul Mahdi and Speaker of Parliament Mohammed Halbusi both condemned the incident, saying it risked dragging their homeland into war. At least five katyusha rockets landed in the heavily fortified Green Zone in Iraq's capital, some of which directly struck the US embassy, caretaker Prime Minister Abdul Mahdi said early on Monday.
"This hostile attack on a foreign mission was repeated with missiles falling inside the US embassy compound. While co ndemning this illegal act, we instructed our security forces to arrest the attackers and bring them to justice," Abdul Mahdi said in a statement He added that this kind of attack could turn Iraq into a conflict zone. No casualties or material damage has been reported so far.
Bütün xəbərlər Facebook səhifəmizdə
loading...