10 UNEC students graduate from dual degree program with University of Montpellier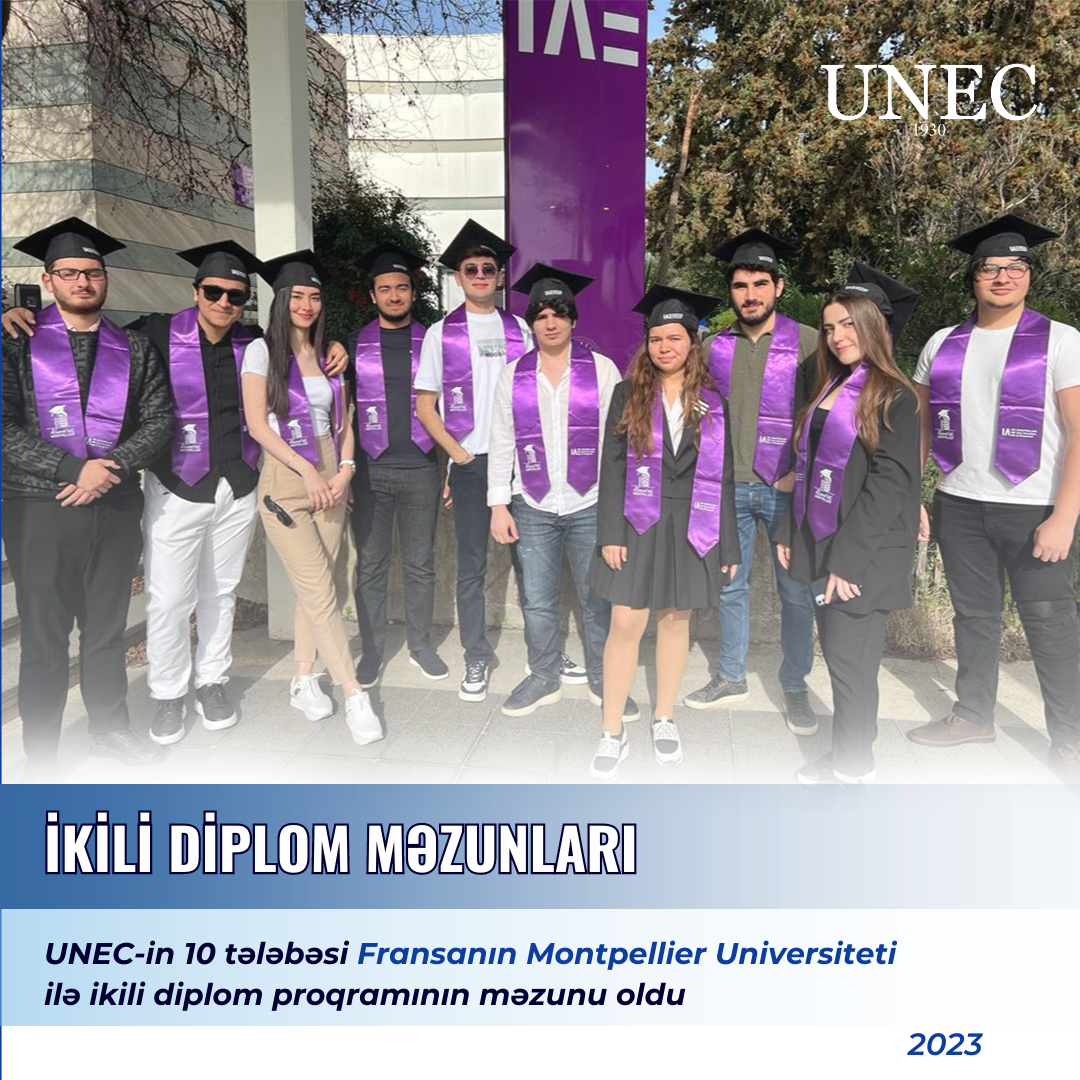 10 UNEC students have successfully completed the double degree program with Montpellier University in France and graduated. Students studying the 3rd year at Montpellier University will continue their studies at UNEC from the 4th year. Upon graduation, students will have obtained a diploma from the University of Montpellier in addition to UNEC.
The number of graduates of the double degree program of UNEC and University of Montpellier has reached 78 (including 2 foreign students).
For the 2023/2024 academic year, 15 UNEC students are expected to participate in the program.
Starting from the 2016/2017 academic year, UNEC students studying in the "World Economy", "Finance", "Accounting", "Economics" and "Business Management" majors are enrolled in the "International Management and Business" program of Montpellier University", and receive a bachelor's degree.
Bütün xəbərlər Facebook səhifəmizdə