Azerbaijani musician to head music school in France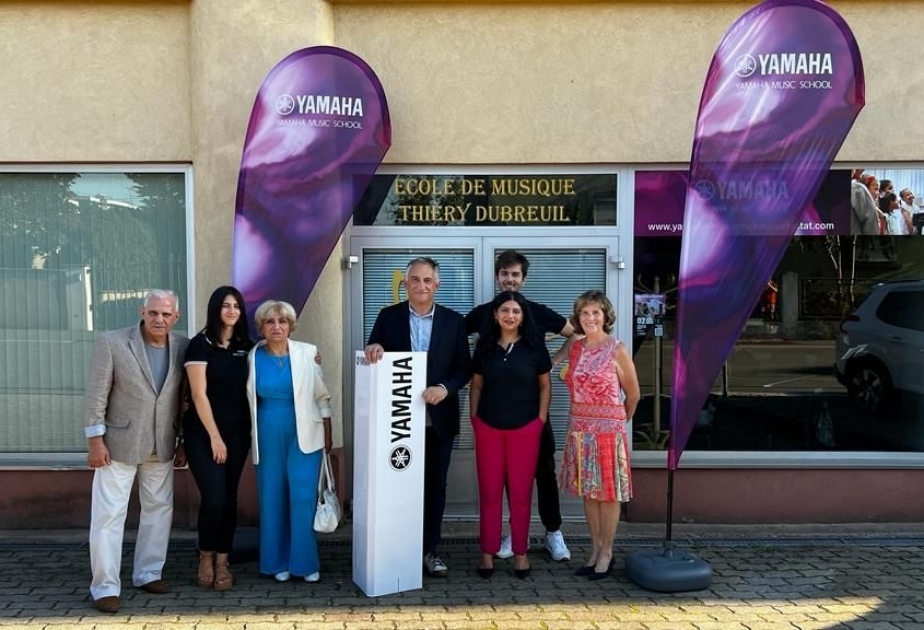 The opening ceremony of the music school "Yamaha Musique School" was held in the city of Celestat, France under the leadership of Azerbaijani composer, vocalist and choir conductor Ilaha Ahui.
The State Committee for Work with Diaspora told local press that the director of the "Yamaha" music school in France, Jean Michel Duran, the president of the Chamber of Commerce and Industry of Colmar, Kristyan Ros and other persons participated in the ceremony, SIA reports.
The guests congratulated the Azerbaijani musician on the occasion of the opening of the music school and conveyed their good wishes.
Piano and vocal music lessons, works of foreign and local composers will be taught at the newly opened school.
Ilaha Ahui, born in Baku, studied the piano here and became a choir soloist from an early age. She composed her first song about Baku at the age of twelve. Ilaha Ahui, who graduated from Western University's Faculty of Management, moved from Strasbourg, France a year later in 1999 to Colmar, where she has lived for 23 years.
In 2012, she entered the conducting and vocal class of the National Conservatory of Colmar (Conservatoire National de Colmar).
Ilaha Ahui, who is currently a teacher of that conservatory, promotes Azerbaijani culture in France.
In addition to conducting local choral groups, Ilaha Ahui has also worked as a teacher at the "Yamaha" music school in Colmar. Having a long and rich musical career, the Azerbaijani musician decided to establish her own school.
Ilaha Ahui is one of the active members of the Azerbaijani community in France.
Bütün xəbərlər Facebook səhifəmizdə