New York judge rules Trump committed fraud for years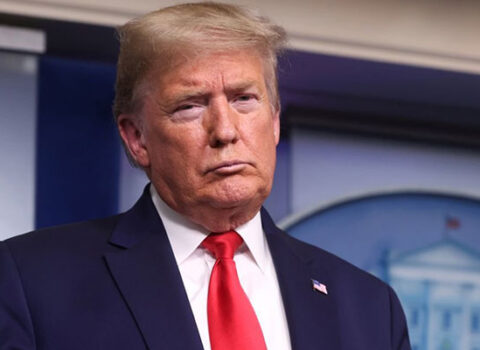 Former US President Donald Trump and his company committed repeated acts of fraud for years, a New York judge ruled Tuesday in a civil lawsuit by state Attorney General Letitia James's Office, SİA reports.
New York Supreme Court Judge Arthur Engoron found that Trump and his company deceived banks by submitting "fraudulent valuations" for assets that were then used by himself, his eldest sons and his business to secure better loan and insurance terms.
The judge immediately cancelled all of Trump and his co-defendants' business certificates in New York and ordered that they must recommend no more than three potential independent receivers to manage the dissolution of the canceled limited liability companies within 10 days.
Engoron also ordered five of Trump's lawyers to pay $7,500 each within 30 days for peddling frivolous arguments in court.
The defendants include Donald Trump, his sons Donald Trump Jr. and Eric Trump, former Trump Organization Chief Financial Officer Allen Weisselberg and controller Jeffrey McConney and corporate entities.
The decision came as a non-jury trial is set to begin on Monday.
James sued Trump, his children and the Trump Organization in September 2022 for $250 million for a decade of financial fraud.
She is seeking to permanently bar Trump and his children from serving as officers or directors in any New York corporations or similar business entities and wants to bar the former US president and the Trump Organization from entering into any New York real estate acquisitions for five years.
Bütün xəbərlər Facebook səhifəmizdə