Zelensky confirms start of counter-offensive actions in Ukraine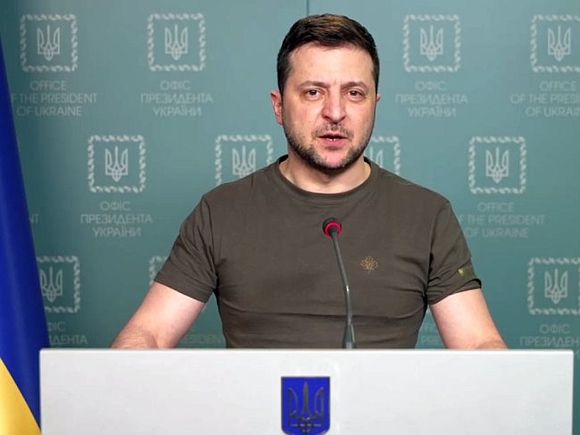 Ukraine's President Volodymyr Zelensky appears to have confirmed that his country's long-awaited counter-offensive against Russia has started.
"Counteroffensive and defensive actions are taking place," he said on Saturday, SIA refers to foreign media.
But he added that he would not talk in detail about which stage or state the counter-offensive was in.
The comments come after an escalation of fighting in the south and east of Ukraine and speculation about progress of the widely anticipated push.
Ukrainian troops are reported to have advanced in the east near Bakhmut and in the south near Zaporizhzhia, and have carried out long-range strikes on Russian targets.
But assessing the reality on the front lines is difficult, with the two warring sides presenting contrasting narratives: Ukraine claiming progress and Russia that it is fighting off attacks.
Russian President Vladimir Putin said in a video interview published Friday that Ukrainian forces had certainly begun their offensive but that attempted advances had failed with heavy casualties.
Bütün xəbərlər Facebook səhifəmizdə