A delegation from the Republic of Chile visited Azercosmos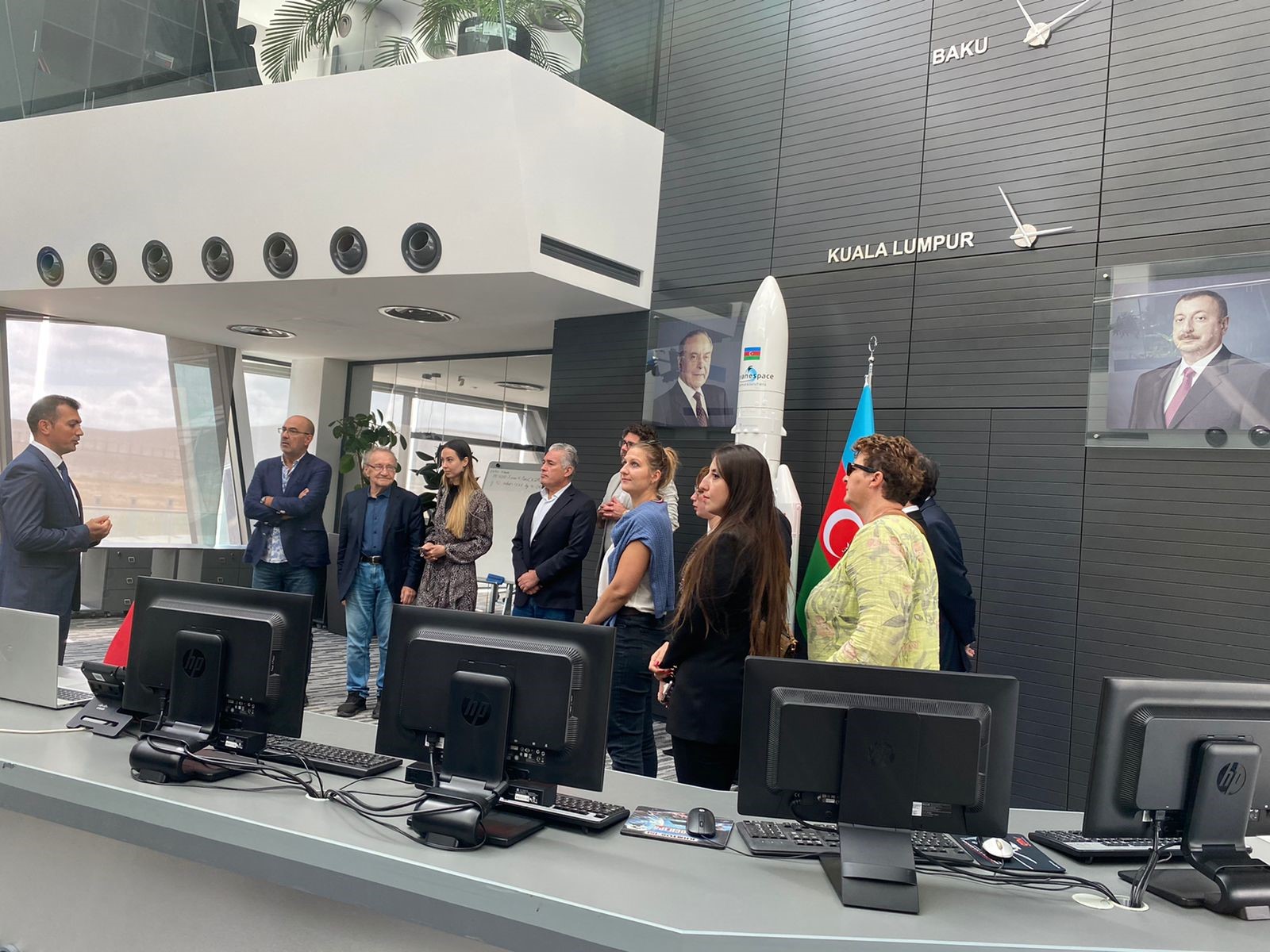 Representatives of the Bernardo O'Higgins University of the Republic of Chile and a delegation of astrophysicists visited the Main Ground Satellite Control Center of Azercosmos. Among the guests was Roald Sagdeyev, an outstanding scientist in the field of space research, academician, professor of the University of Maryland, and a full member of the Russian Academy of Sciences.
The guests were informed about the development path of Azerbaijan's modern space industry, the directions of activities and future plans of the Space Agency, the country's satellite projects, projects implemented via telecommunication and Earth observation satellites.
Discussions about the potential of space, the value it adds to the development of society and economy, the contribution of the space industry to science, technology and innovation, space law and international relations were held. At the meeting, it was emphasized that the space field is of special importance for the comprehensive development of the world. The importance of the presence of space technologies and the strengthening of international relations in this direction for sustainable development in the modern era was noted.
The meeting continued with discussions on cooperation between Azerbaijan and Chile in the field of space education and the exchange of experience in the training of specialists.
The guests were also informed about the preparations for the 74th International Astronautical Congress, which will be held in Baku in 2023. Chilean institutions operating in the space field were invited to actively participate in the International Astronautical Congress.
Bütün xəbərlər Facebook səhifəmizdə