Bakcell supported an international conference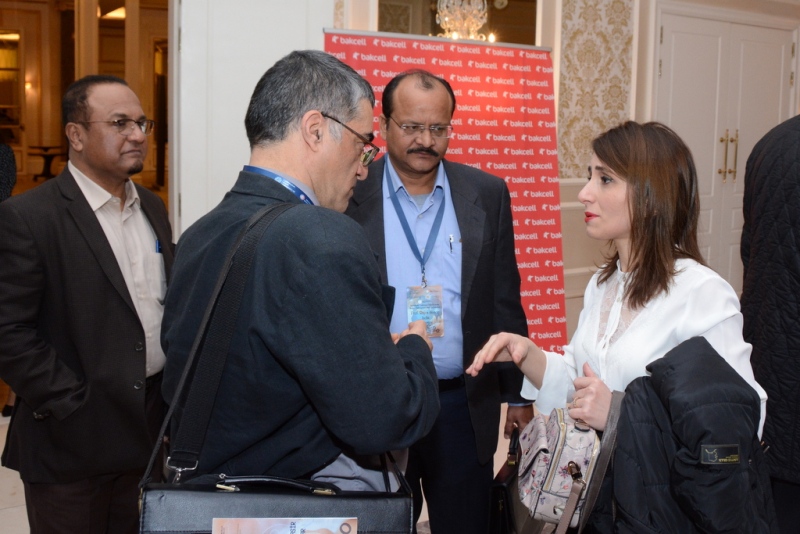 International conference on "Digital Economy: Modern Challenges and Real Opportunities" has been held in Baku with support of Bakcell.
This event was organized by the Azerbaijan State University of Economics (UNEC) and the Ministry of Economy of the Republic of Azerbaijan, with support of the Ministry of Transport, Communications and High Technologies, Ministry of Education, and the Alliance of Science and Technology "One belt, one road". The conference gathered together representatives of various government bodies, ministries, more than a hundred well-known scientists representing universities and scientific centers of more than 30 countries, as well as rectors of influential universities, famous scientists in the area of digital economy, leaders of non-government organizations, economics experts and mass-media representatives.
The conference covered interesting speeches, plenary sessions and panel discussions on such topics as digital economy, electronic currency and trade, digital transformation, smart city and other.
***
Bakcell haqqında
Azərbaycanın İlk Mobil Operatoru Bakcell şirkəti müasir mobil telekommunikasiya xidmətləri istifadəçilərinə geniş çeşiddə məhsullar təklif edir. Şirkət öz abunəçilərinə ən mükəmməl mobil internet xidməti göstərir.
8000-dən artıq baza stansiyası vasitəsilə Bakcell şəbəkəsi əhalinin 99%-ni, ölkə ərazisinin isə 93%-ni (işğal olunmuş ərazilər istisna olmaqla) əhatə edir.
Bu gün Bakcell şirkəti ölkədə ən böyük və sürətli 4G mobil şəbəkəsinə malikdir və Azərbaycanın bütün regionlarının mərkəz hissələrini (Naxçıvan Muxtar Respublikası və işğal olunmuş ərazilər istisna olmaqla) və ölkə əhalisinin 93%-ni əhatə edir.
Bakcell və onun məhsul və xidmətləri haqqında ətraflı məlumat əldə etmək üçün, xahiş edirik, www.bakcell.com internet səhifəsinə daxil olun və ya 555-ə zəng edin. Press-relizlərlə tanış olmaq üçün www.bakcell.com/az/news (və ya İngilis dili üçün www.bakcell.com/en/news) səhifəsinə daxil olun.
Qeyri-Bakcell abunəçiləri isə 012 498 89 89 nömrəsinə zəng etməklə "Bakcell"in məhsul və xidmətləri haqqında məlumat əldə edə bilərlər.
Bütün xəbərlər Facebook səhifəmizdə
loading...