Paris Olympics 'ecological, social ransacking,' says climate activist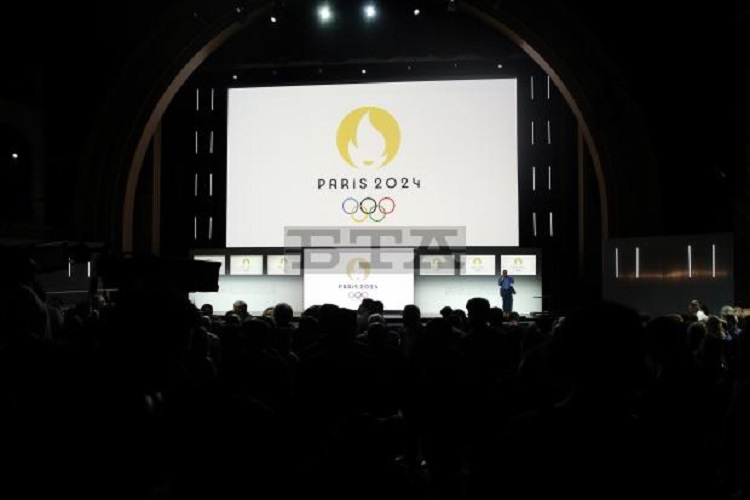 The latest in a series of high-profile environmental protests saw climate activists smear fake blood last week on the Olympic Rings monument in front of the Paris town hall.
The Youth for Climate (YFC) group, also known as "Fridays For Future," protested the sports event that France's capital will host next year.
A group member, Ink, told Anadolu that they aimed to "raise awareness about the negative effects of the Olympics, a year before on the exact day."
"The Olympics are a perfect example of sportswashing," said Ink, stressing that the games were causing a "social, economic, ecological and democratic ransacking."
The activist also criticized remarks by the organizers, who claim that by halving the event's carbon dioxide emissions, the 2024 Olympics in Paris would be the "greenest" in recent history.
The activists also slammed the massive construction of new venues to the detriment of the green spaces.
Displacing migrants, homeless
Ink also noted that the Olympics are to be held in the department of Seine-Saint-Denis near Paris, an impoverished area. The activist criticized authorities for efforts to make the area visually pleasing for visitors by displacing poor residents.
"People in insecurity, homeless people who are mostly migrants, will be expelled from that zone to places where they do not have any social settlement," Ink deplored. "Social hotels will be emptied and transformed into five-star hotels."
The activist also noted that in preparation for the arrival of tourists and international media, authorities want to remove homeless people from Paris before the Rugby World Cup in September, as well as the Olympics.
Construction workers' unsafe conditions
Ink told Anadolu of dangerous working conditions at the venue construction sites, where workers are paid meagre amounts compared to the income generated by Paris organizing committee and private companies.
"They could pay a dignified rate to the workers in the construction sites and improve their unbearable conditions," Ink said, adding that over 130 accidents occurred during the works, resulting in 17 severe injuries and one death, a man named Amara Dioumassy, in June.
"We can also count the six workers who died in the construction site of the transportation line Grand Express Paris since the work started in 2020 ... which is set to end in 2024," Ink added.
Also, irregular workers have been recruited to work at the construction sites, with over a dozen cases recorded, noted the activist.
Freedom at stake
The games will anticipate restrictive legislation and practices, particularly the use of algorithmic video surveillance, according to the YFC member.
Ink explained that a bill adopted in March 2023 allows massive surveillance by cameras and drones. Body scanners will help visualize people's entire bodies to detect hidden objects, which is also a violation of privacy.
"This is intensifying the controls in that area, which already started ... More law enforcement units means repressing minority groups more, on a racial or sexual level."
Bütün xəbərlər Facebook səhifəmizdə