Venice Film Festival 202: Festival's official Lineup announced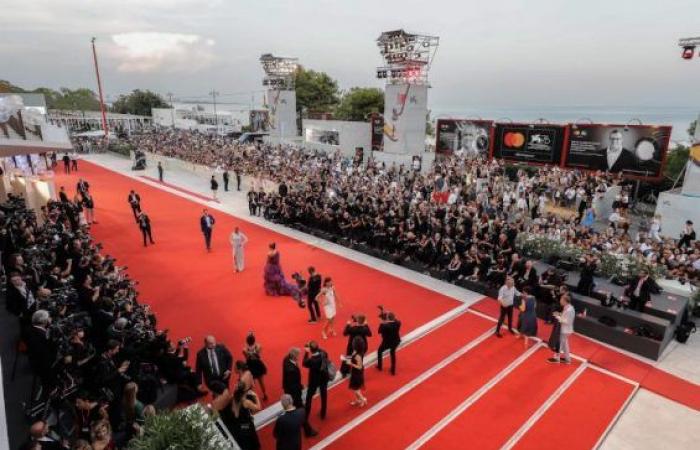 The official XR competition category of the 2022 Venice International Film Festival marks the return of the exhibition for the first time since 2019 to the island Lazzaretto Vecchio. Close to the Lido, Festival goers, industry members, and press will have the opportunity to screen 43 projects from 19 countries within the XR exhibit.
The Venice Immersive, the new title of the Venice VR Expanded section, intends to acknowledge the growth of immersive media beyond the technologies of Virtual Reality and to include all means of creative expression in XR – Extended Reality: 360° videos and XR works of any length, including installations, live performances and virtual worlds. The Venice Immersive section of the 79th Venice International Film Festival will be held in person again this year, with the technical support of Meta and HTC Vive.
This year's Venice jury is chaired by Julianne Moore. She'll be joined by Mariano Cohn, Leonardo di Costanzo, Audrey Diwan, Leila Hatami, Kazuo Ishiguro, and Rodrigo Sorogoyen.
The 2022 Venice Film Festival runs August 31 to September 10. The full official lineup for the festival reads as following:
Opening Night
"White Noise," Noah Baumbach (in competition)
Competition/Venezia 79
"Il Signore delle Formiche," Gianni Amelio
"The Whale," Darren Aronofsky
"L'Immensita," Emanuele Crialese
"Saint Omer," Alice Diop
"Blonde," Andrew Dominik
"TÁR," Todd Field
"Love Life," Koji Fukada
"Bardo," Alejandro González Iñárritu
"Athena," Romain Gavras
"Bones and All," Luca Guadagnino
"The Eternal Daughter," Joanna Hogg
"Beyond the Wall," Vahid Jalilvand
"The Banshees of Inisherin," Martin McDonagh
"Argentina, 1985," Santiago Mitre
"Chiara," Susanna Nicchiarelli
"Monica," Andrea Pallaoro
"No Bears," Jafar Panahi
"All the Beauty and the Bloodshed," Laura Poitras
"A Couple," Frederick Wiseman
"The Son," Florian Zeller
"Our Ties," Roschdy Zem
"Other People's Children," Rebecca Zlotowski
Out of Competition (Fiction)
Closing Film: "The Hanging Sun," Francesco Carrozzini
"When the Waves Are Gone," Lav Diaz
"Living," Oliver Hermanus
"Dead for a Dollar," Walter Hill
"Call of God," Kim Ki-duk
"Dreamin' Wild," Bill Pohlad
"Master Gardener," Paul Schrader
"Siccita," Paolo Virzi
"Pearl," Ti West
"Don't Worry Darling," Olivia Wilde
Out of Competition (Non Fiction)
"Freedom on Fire: Ukraine's Fight for Freedom," Evgeny Afineevsky
"The Matchmaker," Benedetta Argentieri
"Gli Ultima Giorni Dell'Umanita," Enrico Ghezzi, Alessandro Gagliardo
"A Compassionate Spy," Steve James
"Music for Black Pigeons," Jorgen Leth and Andreas Koefoed
"The Kiev Trial," Sergei Loznitsa
"In Viaggio," Gianfranco Rosi
"Bobby White Ghetto President," Christopher Sharp and Moses Bwayo
"Nuclear," Oliver Stone
Out of Competition (Series)
"The Kingdom Exodus," Lars von Trier
"Copenhagen Cowboy," Nicolas Winding Refn
Horizons/Orizzonti
"Princess," Roberto de Paolis
"Victim," Michal Blanko
"On the Fringe," Juan Diego Botto
"Trenque Lauquen," Laura Citarella
"Vera," Tizza Covi, Rainer Frimmel
"Innocence," Guy Davidi
"Blanquita," Fernando Guzzoni
"Pour La France (For My Country," Rachid Hami
"A Man," Kei Ishikawa
"Bread and Salt," Damian Kocur
"Luxembourg, Luxembourg," Antonio Lukich
"Ti Mangio IL Cuore," Pippo Mezzapesa
"To the North," Mihai Mincan
"Autobiography," Makbul Mubarak
"La Syndicaliste (The Sitting Duck)," Jean-Paul Salomé
"World War III," Houman Seyedi
"The Happiest Man in the World," Teona Strugar Mitevska
"The Bride," Sérgio Tréfaut
Horizons/Orizzonti Extra
"Origin of Evil," Sébastien Marnier
"Hanging Gardens," Ahmed Yassin Al Daradji
"Amanda," Carolina Cavalli
"Red Shoes," Carlos Eichelmann Kaiser
"Nezouh," Soudade Kaadan
"Notte Fantasma," Fulvio Risuleo
"Without Her," Arian Vazirdaftari
"Valeria Is Getting Married," Michal Vinik
"Goliath," Adilkhan Yerzhanov
XR Venice Immersive
In Competition
"Ascenders," Jonathan Astruc and Jonathana Tamene
"Tu Vivras, Mon Fils," Voctira Bousis
"Reimagined Volume 1: Nyssa," Julia Cavaliere and Michaele Holland
"Rencontre(s)," Mathias Chelebourg
"The Man Who Couldn't Leave," Chen Singing
"All Unsaved Progress Will Be Lost," Mélanie Courtinat
"Eurydice, Een Afdaling in Oneindigheid [Eurydice, A Descent into Infinity]," Celine Daemen
"Okawari," Landia Egal and Amaury Burthie
"Dazzle: A Re-Assembly of Bodies," Ruth Gibson, Bruno Martelli, Alexa Pollmann, and Bine Roth
"Peaky Blinders: The King's Ransom," Russell Harding, Tim Jones, and Marcus Moresby
"From the Main Square," Pedro Harres
"Sorella's Story," Peter Hegedus
"Eggscape," German Heller, Jorge Tereso, and Federico Heller
"Typeman," Keisuke Itoh
"Kindred," Bambou Kenneth
"Shineui Bang [Poet's Room]," Bomsok Ku
"Gumball Dreams," Deirdre V. Lyons and Christopher Davis
"Namuanki," Kevin MAck
"Tmání [Darkening]," Ondrej Moravec
"All That Remains," Quintero Craig
"Rock Paper Scissors," Alex Ruhl
"Thank You For Sharing Your World," Yu Sakudo and Toshiaki Hanzaki
"Eternelle, Notre Dame," Bruno Seillier
"Framerate: Pulse of the Earth," Matthew Shaw and William Trossell
"Mrs. Benz: Vojace of Discovery," Eloise Singer
"Uncanny Alley," Rick Treweek
"Fight Back," Celine Tricart
"Treasure Heist," Luan Trinh
"Mandala: A Brief Moment in Time," Thomse Villepoux
"Red Tail," Wang Fish"
Out of Competition: Best of Venice Immersive (international selection
of the best XR works presented since the 2021 edition)
"On the Morning You Wake (to the End of the World)," Mike Brett, Steve Jamison, Pierre Zandrowicz, and Arnaud Colinart
"(Hi)story of a Painting: The Light in the Shadow," Quentin Darras and Gaelle Mourre
"Area Man Lives," Amy Green and Ryan Green
"Lustration," Ryan Griffen
"Alex Honnold: The Soloist VR," Jonathan Griffith
"Space Explorers: The ISS Experience: Episode 3, Unite," Félix Lajeunesse and Paul Raphael
"Space Explorers: The ISS Experience: Spacewalkers," Félix Lajeunesse and Paul Raphael
"Kingdom of Plants with David Attenborough," Iona McEwan
"The Miracle Basket," Abner Preis
"Shores of Loci," Ellen Utrecht, James Sundra, Dani Bittman, and Daisy Berns
Biennale College Cinema: Out of Competition
"Elele," Sjoerd Van Acker
"Firat Sezgin, Ecegul Bayram," produced with a grant from Biennale College Cinema VR
"Mono," Chiara Troisi, developed during the Biennale College Cinema VR
"Chroma," Tsang Tsui-Shan, developed during the Biennale College Cinema VR
Worlds Gallery
"Adrift," MERC
"Baroque Cathedral," OPCherry
"Cava Okinawa," Tokoyoshi
"Cue," ob4k3
"Disconnected: Video Feedback World," MomoTheMaster
"District Roboto," Fins
"Dreams," Zanderthaw
"Dubrovinik Main Street and Old Part," nobelchoco
"Fire Tornado," BigChickenLover
"Fractal Explorer," ikamon
"Fractal Explorer," 1001 by 1001
"Fractal Love," pema99
"Friction [!] Function: Particle Live," Norimaki
"Initium," Artsy Glitch
"LLL Silent Dawn Release Party," PK
"Magic Heist," Fins
"Night Church," OPCherry
"Olympia Nights," DrMorro
"Organism," DrMorro
"Oxymore," VRrOOm
"Particle Live Fixer," ฅらいちちゃんฅ
"Shadow Factory," emymin
"The Dice Dimension," FlyingFly
"The Dinosaur Bone Gallery Museum," topgunsi
"The Great Inventor Escape," FlowersRite花之祭P
"The Rat King," _Digital
"Venice Basilica Salute," nobelchoco
"Venice Canal Widmann," nobelchoco
"VMV CC TYPE 01," skkn
"ZENIARAI SHRINE CONNECTED WITH JAPANELAND," 龍 lilea
Special Event: Out of Competition
"We Met in Virtual Reality," Joe Hunting
Bütün xəbərlər Facebook səhifəmizdə

loading...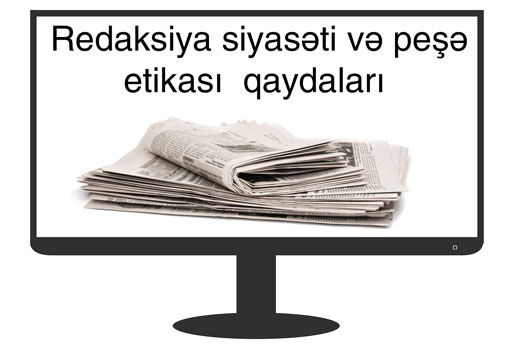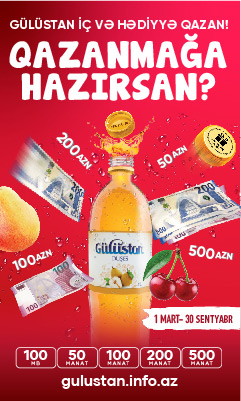 Interesting 16 Sentyabr 20:36
---
---
---
---
---
---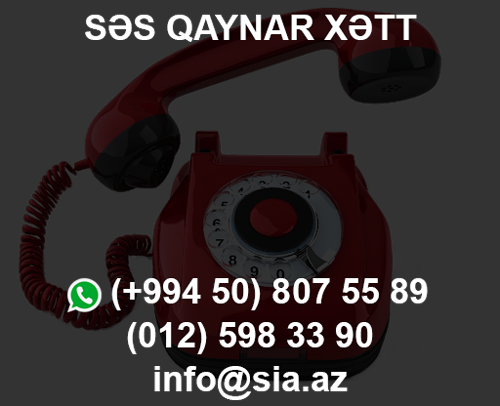 Exchange rates
---
USD

1,7000

0,00%

EUR

1,6464

+1,38%

GBP

1,8370

+1,48%

RUB

0,0295

+1,69%
loading...

Place for ad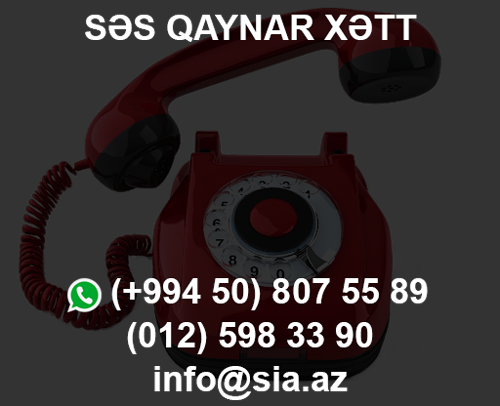 2008-2022. Səs İnformasiya Agentliyi, Bütün hüquqlar qorunur. Məlumatlardan istifadə etdikdə istinad mütləqdir.
İfadə olunan fikirlərə sayt məsuliyyət daşımır.
Ünvan: Ü. Hacıbəyov küçəsi, 32; Bakı, Azərbaycan.
Email: [email protected] Tel.: (+994 12) 598-33-90; Faks: (+994 12) 493-11-62;