Hulusi Akar accuses Greece and Western countries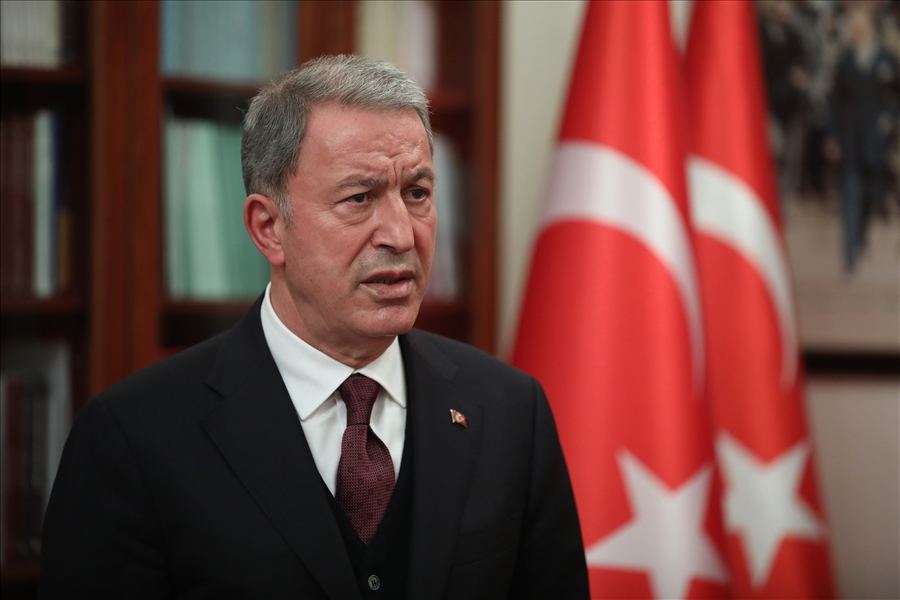 Greece violates the terms of the Paris and Lausanne treaties by arming the islands, Turkish National Defense Minister Hulusi Akar said, SİA informs via Star.com.tr.
Akar said that Greece's provocations in the Aegean Sea continue:
"We take preventive measures. We do what we have to do to deal with what is happening. The processes are completely under our control. Our main problem is that Western countries are not objective."
Hulusi Akar invited Athens to the negotiation table:
"Despite everything, we say 'peace,' 'dialogue.' We continue diplomacy until the end, and we take all kinds of measures on the matter. We are ready to continue discussions."
The minister said that official Ankara is ready for discussions:
"We said that we are waiting for the Greek delegation in Ankara to form an environment of trust. Two years passed, and they haven't come. Then they talk about dialogue."
Bütün xəbərlər Facebook səhifəmizdə