Chanel Confirms Postponement of Hong Kong Cruise Show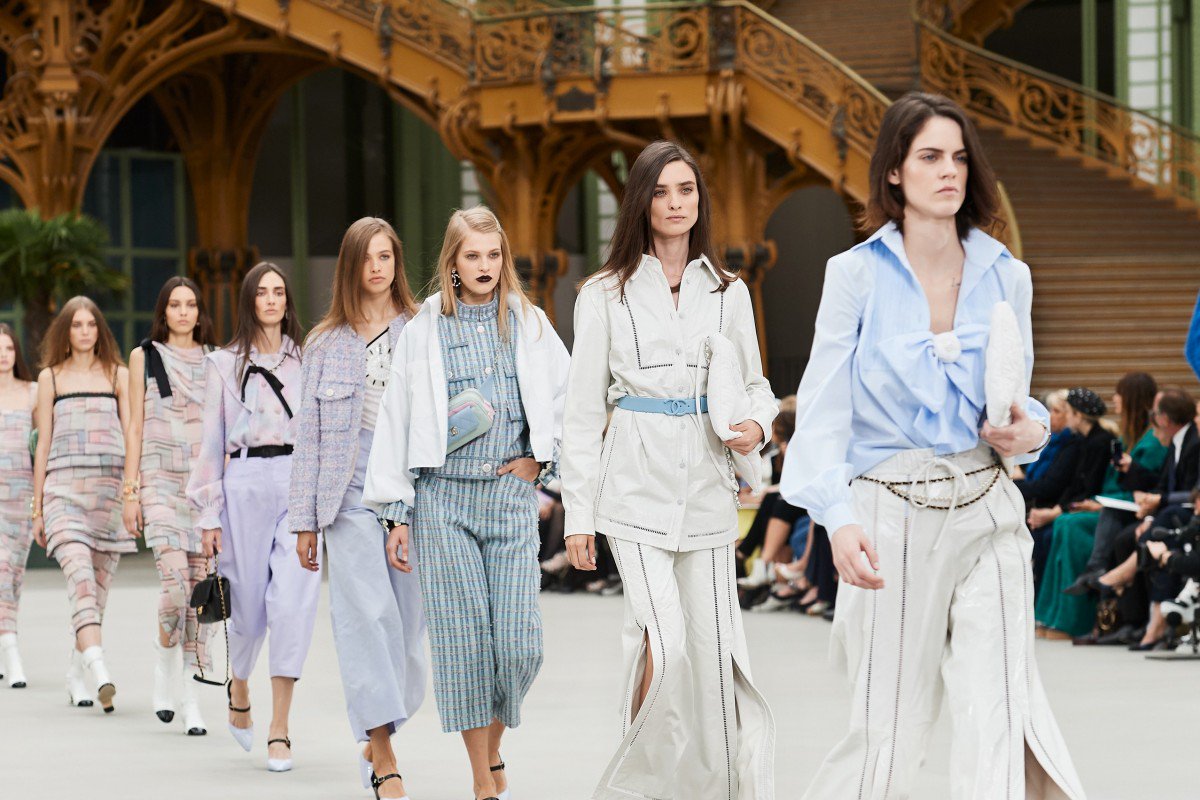 The hotly-anticipated showing of Chanel's Cruise Collection in Hong Kong has been put on hold amid ongoing political upheaval in the city SİA reports reffering to ''Business of Fashion''
HONG KONG, China — Chanel's cruise collection, which was due to show in Hong Kong on November 6 has been postponed to an as-yet-undetermined "later and more appropriate moment," the luxury giant said in a statement.
The announcement was not unexpected given the current climate in Hong Kong, where a host of major events have been cancelled in the wake of political unrest that has periodically paralysed the city for more than three months, with no end in sight.
Other major events cancelled or postponed in the wake of anti-government protests, include the Tatler Ball and an opening party for the K11 Musea, a major new retail development in Kowloon, which was also due in November.
The announcement that the 2020 Cruise Collection, first shown in Paris in May, would be restaged in Hong Kong raised eyebrows back in July, when protests had already begun roiling Hong Kong's central business district in response to a controversial extradition bill.
Matters have only gotten worse in the ensuing months, with pro-democracy protests, some involving more than a million Hong Kong citizens, spreading across the city, along major transport hubs and even shutting down the city's airport — one of the world's busiest.
Tensions between Hong Kong and Beijing have surged, contributing to the furore over T-shirts suggesting that places including Hong Kong, Taiwan and Macau were independent countries, perceived as a challenge to China's territorial integrity. These developments would have hindered Chanel from attracting mainland Chinese celebrities and KOLs to an event in Hong Kong, thereby eliminating positive illumination of the event to consumers in the gigantic mainland market.
The city's retail sales in July plunged by 11.4 percent as ongoing protests and the China-US trade war took their toll. The fall was widely expected, with several large retailers projecting double-digit declines based on their own internal monitoring during the month.
A government spokesman said retail sales in the region were expected to remain weak in the near term. For the first seven months of the year, sales are down by 3.8 percent year-on-year.
According to data from UBS, among luxury retailers, Richemont is the most exposed to disruption in Hong Kong, with an estimated 11 percent of its sales coming from the market. Swatch gets about 10 percent of revenues from Hong Kong, while Burberry makes about 9 percent of total sales there. Though less exposed, UBS also cited Hermès, Moncler, Prada, Tod's, Ferragamo, Kering and LVMH as being "at risk."
In a sign of how closely the luxury industry is impacted by developments in the city, the announcement on Wednesday from the Hong Kong government that the extradition bill would be officially scrapped saw luxury stocks rally, though it did little to appease protesters, whose demands have broadened over months of increasingly heated conflict.
According to the statement from Chanel, the 2020 Cruise collection will still be available in Hong Kong boutiques from November 6, as originally planned. Chanel currently has nine boutiques in Hong Kong, one of them located at the airport.
Bütün xəbərlər Facebook səhifəmizdə