Chairman: Supporting the development of women's entrepreneurship is one of the priorities of KOBIA's activity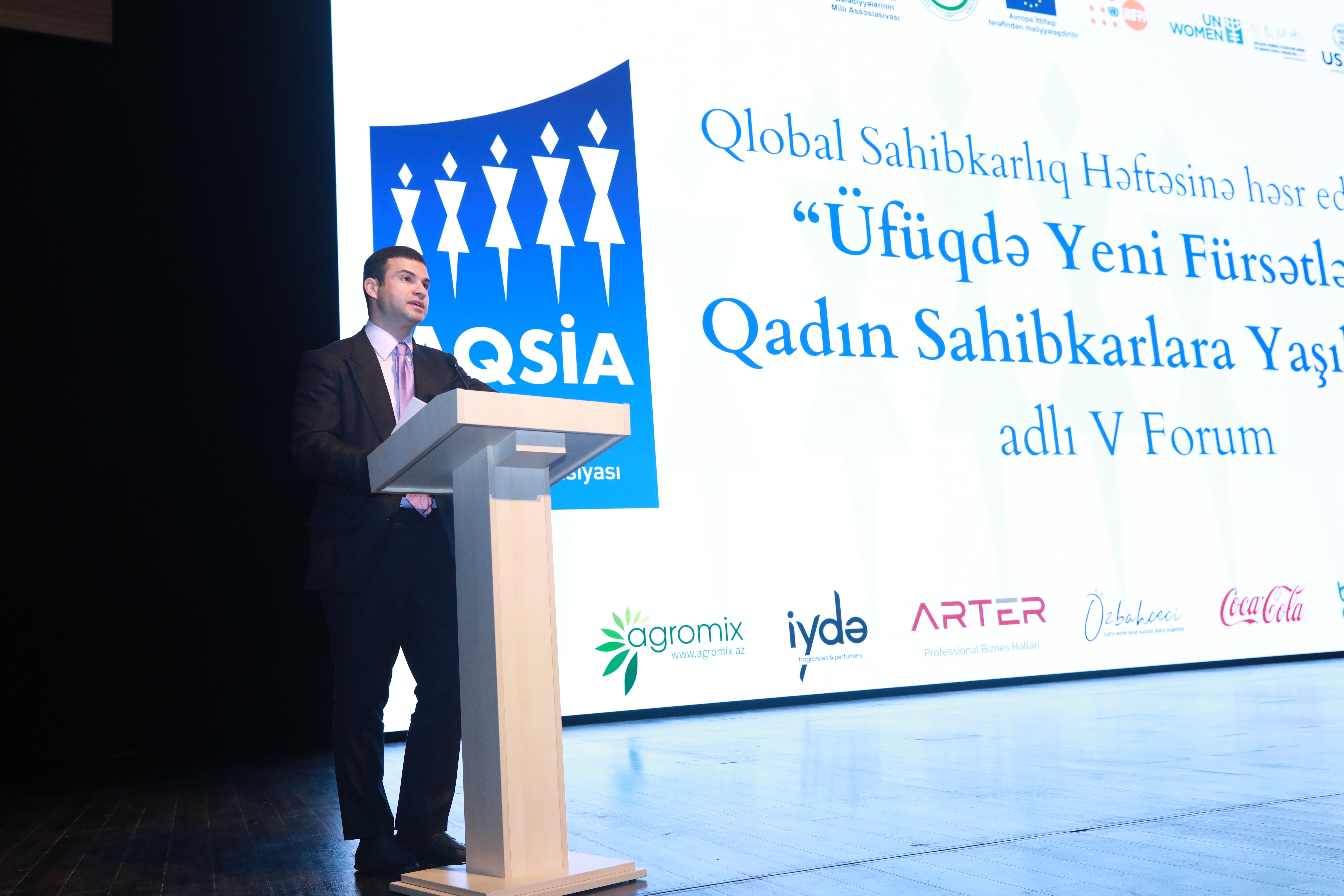 On November 23, the 5th Forum on "Opportunities on the Horizon: Green Light for Women Entrepreneurs" was held in Baku under the organization of the Ministry of Economy, the State Committee for Family, Women and Children's Issues and the Association for the Development of Women's Entrepreneurship in Azerbaijan.
Orkhan Mammadov, Chairman of the Board of the Small and Medium Business Development Agency (SBA), speaking at the forum organized within the framework of the Global Entrepreneurship Week, informed about the support and services provided by the Agency to women entrepreneurs.
The Chairman noted that according to statistics, more than 21% of private entrepreneurs are women, and women's activity in economic development continues with increasing dynamics.
"Encouraging women to self-employment and entrepreneurship, providing support for the development of women's entrepreneurship is one of the priority directions in the activity of KOBIA. Educational events are regularly organized to promote the development of women's entrepreneurship, to further increase the number of women among small and medium entrepreneurs, to inform them about the support mechanisms provided by the Agency, and to study their ideas and suggestions," the Chairman added.
In order for women to start business activities and expand their entrepreneurial activities, the Agency provides training, consulting, international professional development, access to financial resources and sales markets, grants, participation in exhibitions, internal market research, "Startup" certificate, which they can benefit from their support and services.
Bütün xəbərlər Facebook səhifəmizdə