Shusha declared cultural capital of Azerbaijan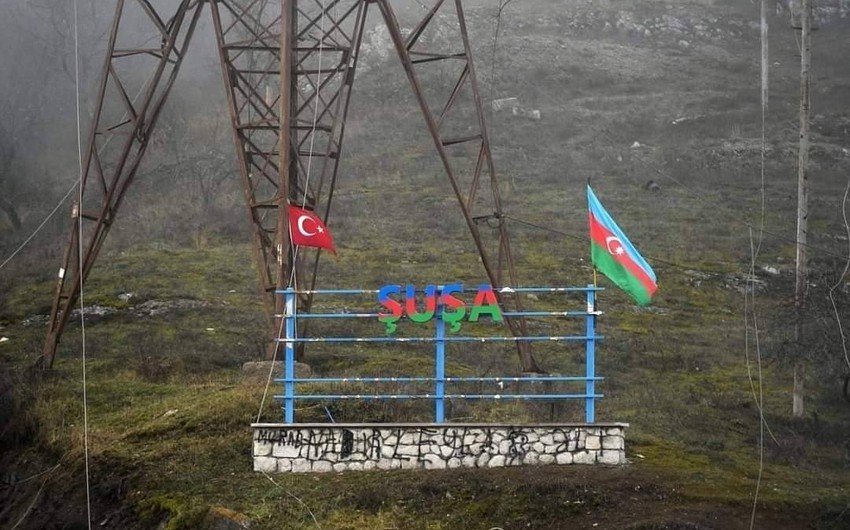 President Ilham Aliyev has signed a decree declaring Shusha the cultural capital of Azerbaijan.
According to SİA, the order reads:
Shusha has historically been one of the important centers of Azerbaijan's historical, cultural, socio-political life. In 1977, on the initiative of the National Leader of our people Heydar Aliyev, a decision was made to "declare the historical part of Shusha a historical and architectural reserve." As a result of this decision, necessary steps have been taken to protect monuments in Shusha and perpetuate the memory of prominent figures of culture and art
As a result of the military aggression against Azerbaijan, the Republic of Armenia occupied Shusha on May 8, 1992, and pursued a policy of destroying the historical and cultural heritage of our people in the city.
Owing to the persistent struggle of our army, the historical justice was restored and Shusha was liberated from occupation on November 8, 2020. An immediate inventory of the damage to the city, its historical and cultural heritage, and nature was carried out, and restoration work was launched. Azerbaijan paid great attention to public administration in Shusha to ensure flexibility and efficiency in restoration work. The first special representative of the President of the Republic of Azerbaijan in the liberated territories was appointed to the Shusha region.
Shusha's historical and cultural significance and exceptional moral value for Azerbaijani people make it necessary to treat the city with special care and sensitivity. In this regard, further improvement of public administration and legal regulation in Shusha will not only serve the restoration and preservation of historical and cultural heritage in the city but also create conditions for its continuous development.
Guided by paragraph 32 of Article 109 of the Constitution of the Republic of Azerbaijan, the decision was made to declare Shusha the cultural capital of Azerbaijan to restore the historical appearance of Shusha, restore its former glory and reunite it with a rich cultural life, as well as promote Azerbaijan's rich culture, architecture and urban planning in the international arena.
The Cabinet of Ministers has been instructed to resolve the issues arising from this order.
Bütün xəbərlər Facebook səhifəmizdə
loading...