US fatalities on the rise with more than new 1,000 deaths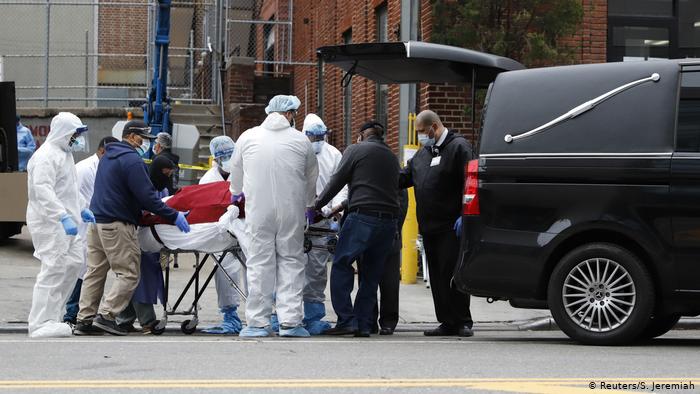 The US recorded 1,199 fatalities from the coronavirus during the past 24 hours, as the country's death toll began to climb again, the Johns Hopkins University tally showed. The number of daily deaths had not exceeded 1,000 since June 10. The country has suffered 127,322 deaths overall, according to the Baltimore-based institution as of 0030GMT.
The US also registered 42,528 new cases of coronavirus during the past 24 hours. Dr Anthony Fauci, the nation's leading infectious disease expert, said coronavirus cases could grow to 100,000 a day in the US if Americans don't start following public health recommendations. He made the remark at a Senate hearing on reopening schools and workplaces.
Asked to forecast the outcome of recent surges in some states, Fauci said he can't make an accurate prediction but believes it will be "very disturbing." "We are now having 40-plus-thousand new cases a day. I would not be surprised if we go up to 100,000 a day if this does not turn around, and so I am very concerned," said Fauci, infectious disease chief at the National Institutes of Health.
Fauci said areas seeing recent outbreaks are putting the entire nation at risk, including areas that have made progress in reducing Covid-19 cases. He cited recent video footage of people socializing in crowds, oft en without masks, and otherwise ignoring safety guidelines.
Bütün xəbərlər Facebook səhifəmizdə
loading...