Great opportunity from Nar: Sell your mobileatfavourable terms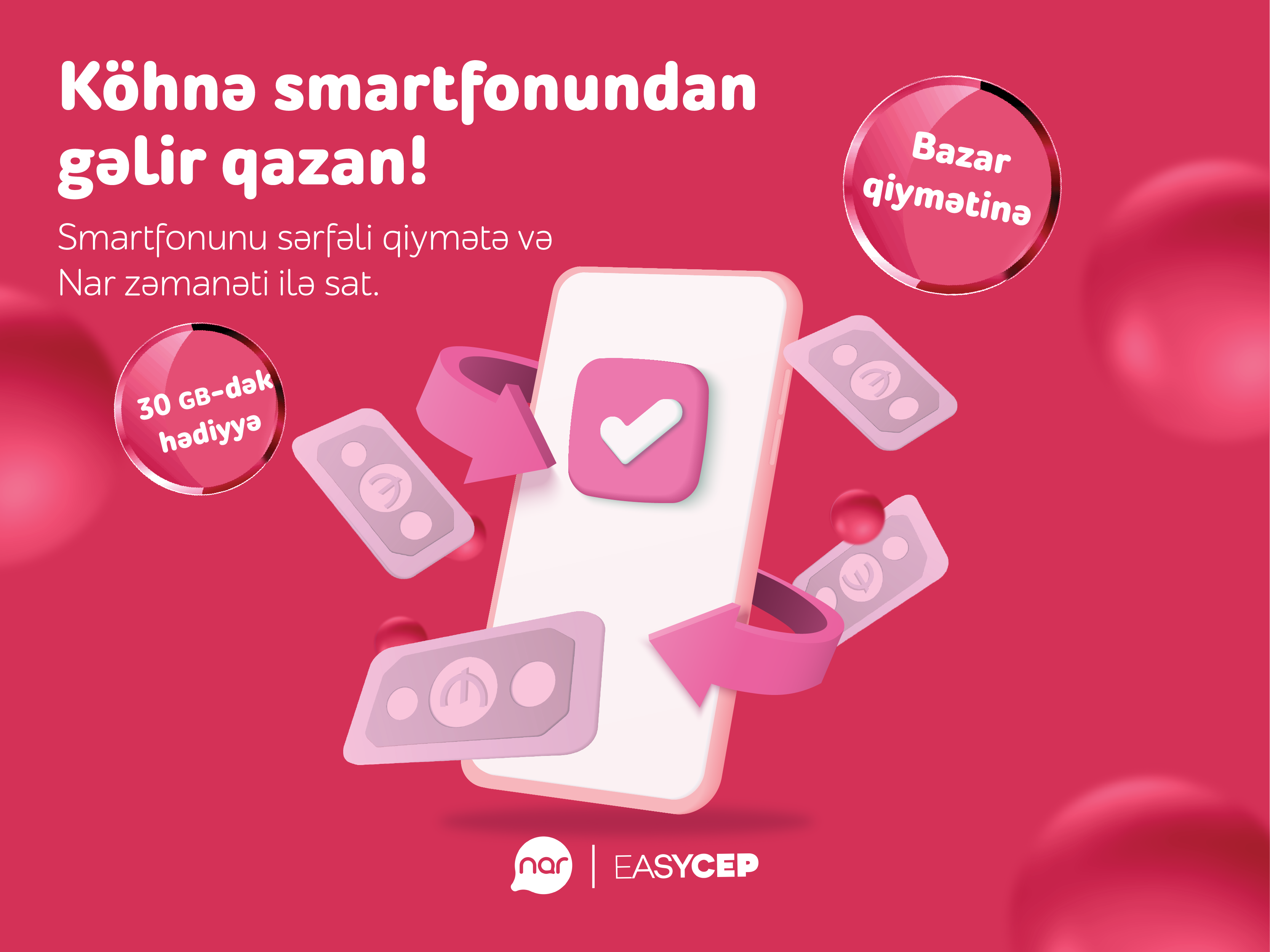 Now you can easily sell your second-hand mobile device at Nar stores for the best price. Thus, your device will be priced in the Nar store transparently and quickly via a particular App.
The app reviews the parameters of the device to set a price. You can hand in your mobile on the spot for a fixed and reasonable price and get your payment instantly. Besides, every Nar subscriber who benefits from the service will get a bonus of up to 30GB of data.
The service is offered within the cooperation framework with the Türkiye company EasyCep. Thus, Nar became the first mobile operator to officially start buying second-hand mobile phones in Azerbaijan. Hence, visit one of Nar's 19 exclusive dealer stores in Baku, Sumgait, and Khirdalan to sell your phone at a profit.
Notably, EasyCep is the first marketplace in the refurbished electronics market in Turkey. The company buys mobile phones, tablets, laptops, and similar devices from the owner and sells them refurbished and with a warranty.
The cooperation between Nar and EasyCep aims to provide various services at a single point of contact and deliver an excellent customer experience.
Nar currently provides high-quality communication services to 2.2 million subscribers. Nar has been the leading mobile operator in the country according to the Net Promoter Score for the last 4 years. The mobile operator adheres to a customer-centric strategy and provides best-in-class service at an affordable price.
Bütün xəbərlər Facebook səhifəmizdə