Speaker of Milli Majlis Sahiba Gafarova checks the work of TURKPA Secretariat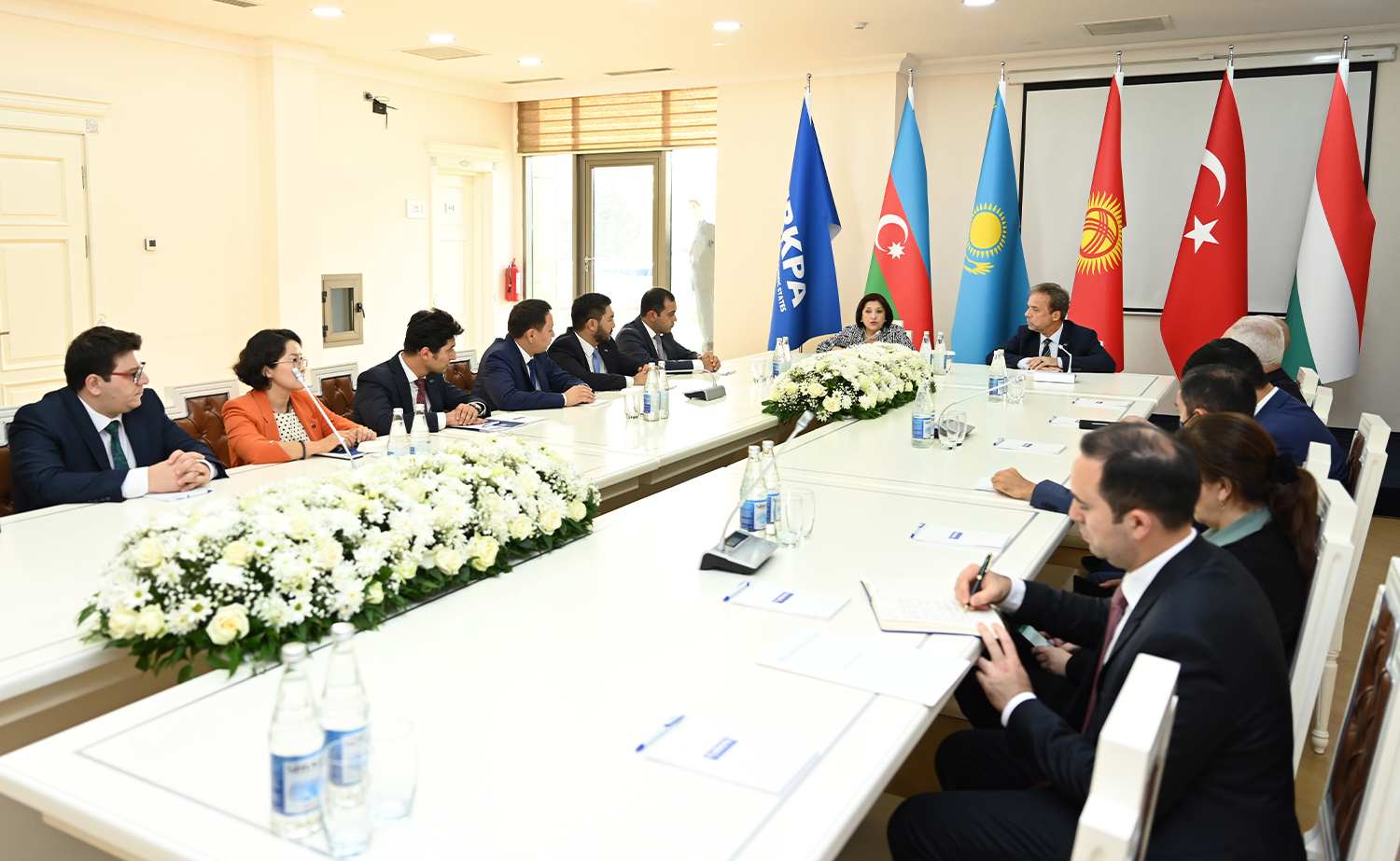 Chair of the Milli Majlis Sahiba Gafarova called at the TurkPA Secretariat, SIA refers to the institution's press service.
The organisation's Secretary General Süreyya Er greeted her before she planted a tree in the courtyard of the Secretariat's office building. Also, Mrs Gafarova acquainted herself with the premises and showed interest in the working arrangements made in it.
Madam Speaker also met the Secretariat staff and told them that the Milli Majlis of Azerbaijan had thought the co-operation with the TurkPA important ever since the organisation's inception and had been and was paying unwavering attention and care to its work – the work, according to Madam Speaker, which serves to deepen the existing friendly bonds and brotherhood amongst our states and their nations.
Sahiba Gafarova voiced her pleasure with the prominent level of interaction between the Milli Majlis and the TurkPA and mentioned the extensive co-operative ties between our parliament and the legislatures of the other Assembly states. This interaction has made a further progress in the past period. The meetings of various TurkPA commissions and seminars dedicated to a broad range of topics interesting our countries, composition of model laws, elections and referenda monitoring and interaction under the aegis of international parliamentary entities are all the noteworthy indicators of our fruitful co-operation.
The leader of the Azerbaijani parliament recalled the TurkPA commissions meetings, seminars, conferences and meetings organised by the Milli Majlis and held in Baku. On the other hand, she went on, representatives of the national parliaments of the Assembly had travelled to our lands freed from occupation in the 44 days' Patriotic War – including Shusha, the cultural capital of our country and the 2023 Culture Capital of the Turkic World. Whilst the parliamentarians of the brotherly countries had eye-witnessed the atrocities and destruction wreaked during the period of the Armenian occupation, they had also learnt of the large-scale reclamation work that our state is doing in our provinces released from the invaders' grip.
The fruitful co-operation arranged within the Milli Majlis Staff in terms of submitting TurkPA model laws was mentioned, too, as was the fact that five of the seven model laws that the Assembly had already passed were the brainchildren of the Milli Majlis. Incidentally, the Milli Majlis is keen to share its legislative experience with the parliaments of the other TurkPA countries.
The Milli Majlis leader praised the work done by the Secretariat's staff, mentioned the business-like, professional environment created at it and said she was certain that the Secretarial employees will continue using their experience, knowledge and skills to ensure that the activities of the Assembly state productive.
The TurkPA Secretary General Süreyya Er thanked Chair Gafarova for her caring attitude and backing given to the Assembly before informing her in great detail of the workings of the Secretariat.
Bütün xəbərlər Facebook səhifəmizdə