President of Azerbaijan: Armenia may once again lose a historic chance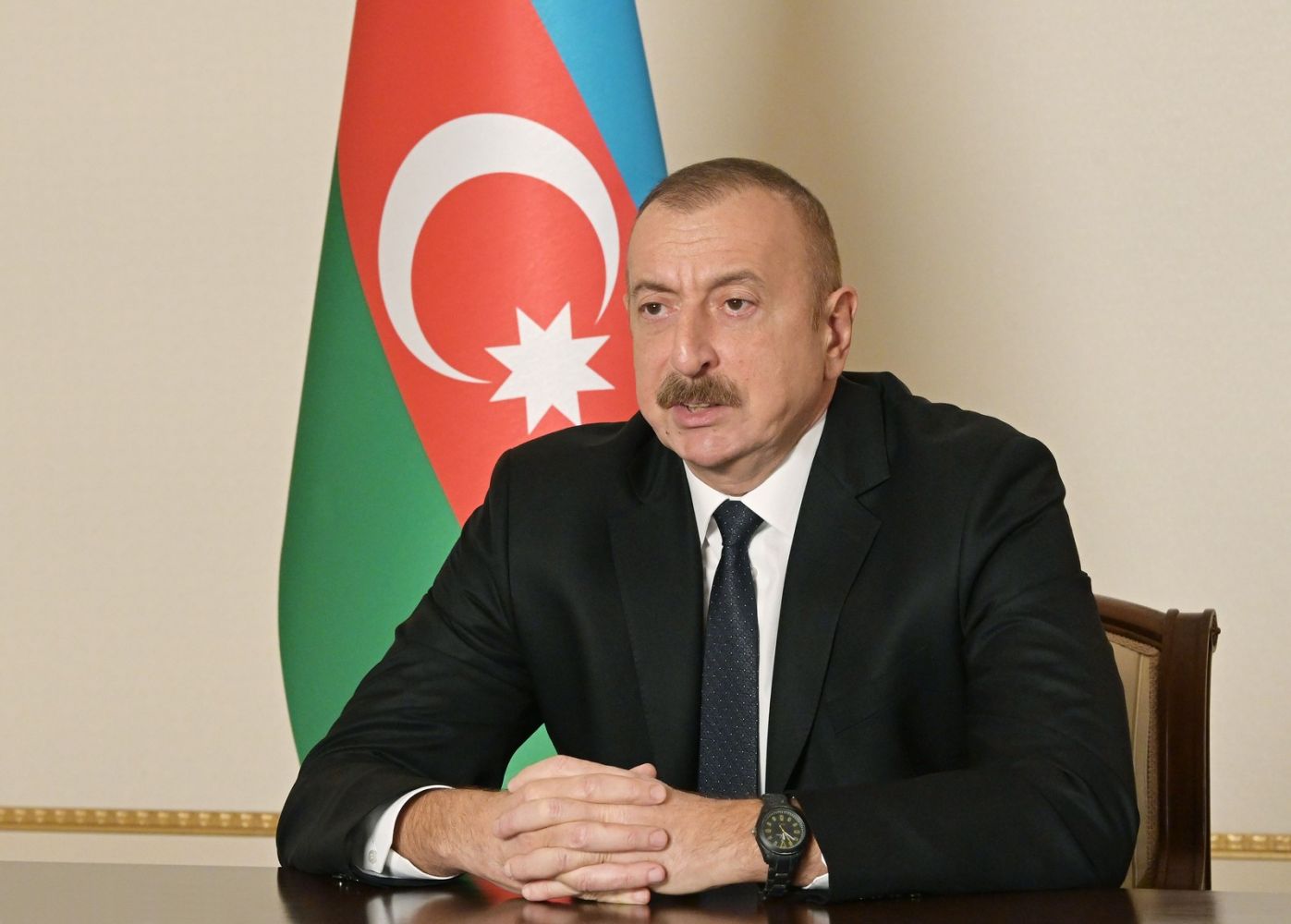 "I highly appreciate the situation in the region after the war and believe that today unique opportunities have been created for the further development of the region. Because once again I want to note that we and many of our partners believe that the war is over," said Azerbaijani President Ilham Aliyev at the press conference held in a videoformat for local and foreign journalists, SİA reports.
The head of state noted that we should already close this page of the book and look to the future: "Another factor that inspires optimism is that our neighbors also share our views, and there is no disagreement between us over the future development of the region, the implementation of integration projects. I can say that I have spoken a lot on this issue with the leaders of Turkey, Russia and Iran. There were consultations, contacts at the level of foreign ministers, prime ministers and deputy prime ministers, and we are virtually completely unanimous that we should make the most of these opportunities.
Because the post-war period really opens up new opportunities: for cooperation, mutual trade, opening joint ventures, creating new transport corridors. If we pay attention only to the Zangezur corridor, we will see that it meets the interests of not only Russia, Azerbaijan, Turkey, Iran, Armenia, but also neighboring countries. That is, a new transport artery of Eurasia can be opened. If these positive trends prevail, then, of course, each implemented project will entail another. Here I can refer to our activities in the energy sector.
When we took the first step, we might not have imagined what major projects we would be implementing today. What has the Baku-Supsa oil pipeline put into operation in 1999, which connected Azerbaijan, the Caspian Sea with the Black Sea, led to? How many projects have been implemented since it, investments, new research, as well as the Southern Gas Corridor. In matters related to the implementation of this project, 7 countries have united, which in itself creates a new format of cooperation.
We can see the same picture here. But on condition that there are no hidden moments, ideas. If there is sincerity, mutual trust and separation of interests, if the interests of all countries are satisfied, then we will be able to use this situation with maximum efficiency. I also want to say that my meetings and exchange of views with the heads of Turkey and Iran give reason to say that we have one position. Armenia has this position only in words.
Because in the course of consultations it expresses opinions that are unacceptable. If Armenia takes the same approach to this issue, then, of course, it can also become an integral part of the ongoing processes. If not, we will resolve the issues that we have planned without that. Nobody can stop us. Because recent history shows that we have achieved what we were striving for. It's just that Armenia may once again lose this historic chance.
As we lost in the 90s, we didn't believe that we would implement all the projects, they would pass by Armenia, and it would not receive a dime of profit. And if they now think so, then they will suffer the same fate. We are ready for cooperation and believe that this cooperation can become the main guarantor of long-term peace in the region."
Bütün xəbərlər Facebook səhifəmizdə
loading...