Russian peacekeepers prevent Azerbaijani journalists from doing their job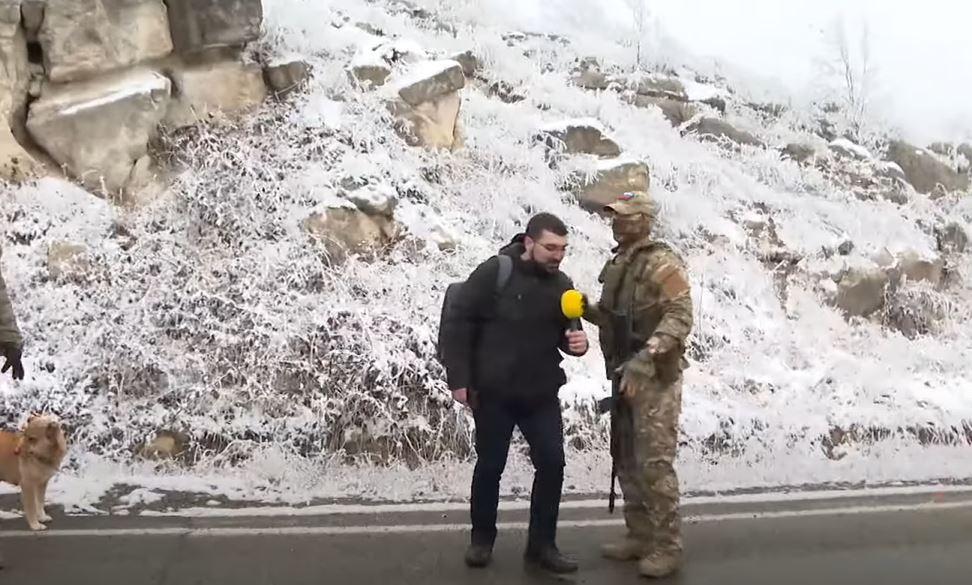 Russian peacekeepers prevented Azerbaijani journalists (ITV, Real TV) from visiting Khojaly (Azerbaijani territory), thereby stopping them from fulfilling their professional duties in the country's area, SİA informs, citing Ictimai Television (ITV).
Azerbaijani journalists were not allowed to return to their native lands. As a result, an argument broke out between journalists and peacekeepers.
No matter how much the journalists tried to explain to them, the military, who received instructions from the commander of the Russian peacekeeping forces Major General Andrey Volkov, did not want to let them go to Khojaly.
The point is that a group of experts from the Ministry of Ecology and Natural Resources of Azerbaijan, the State Service on Property Issues under the Ministry of Economy, and the AzerGold Closed Joint Stock Company plan to hold the second stage of negotiations on conducting environmental monitoring in the areas where Russian peacekeeping forces are temporarily stationed in Karabakh. In this regard, the delegation left for the Khojaly district. However, Russian peacekeepers did not let Azerbaijani journalists cross the temporary posts they set up in the Karabakh territory.
Bütün xəbərlər Facebook səhifəmizdə