London Fashion Week opens under shadow of novel coronavirus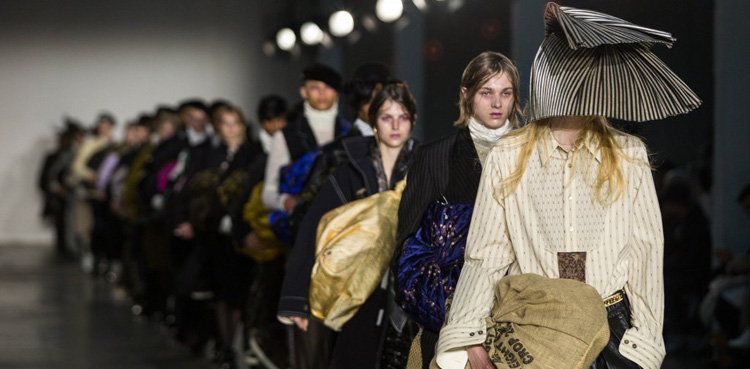 London Fashion Week kicks off Friday with more than 60 shows over five days, including much-anticipated offerings from Burberry and Tommy Hilfiger, but with participation dented by the novel coronavirus epidemic. Organisers of the British Fashion Council (BFC) said they expected attendance "to be significantly reduced" due to the travel restrictions imposed as a result of the outbreak.
The COVID-19 epidemic – as the World Health Organization has formally named it – has so far claimed around 1,500 lives and infected nearly 60,000 people. The vast majority have been in China, the source of the outbreak, but it has also spread to countries around the world, including Britain where nine cases have been identified.
Organisers said they will be carrying out "deep cleans" every evening at the event's central London hub, while anti-bacterial hand sanitisers will be made available throughout the venue. Despite the virus overshadowing the build-up, leading figures in British fashion will present their women's autumn/winter 2020/21 collections.
They include the queens of punk rock culture Vivienne Westwood, on Friday, and Pam Hogg, on Sunday. Meanwhile Vienna-based designer Petar Petrov will be among the newcomers showcasing at Fashion East, London's pioneering non-profit initiative championing emerging talent.
Bütün xəbərlər Facebook səhifəmizdə