US-China trade deal in sight after progress in high-level talks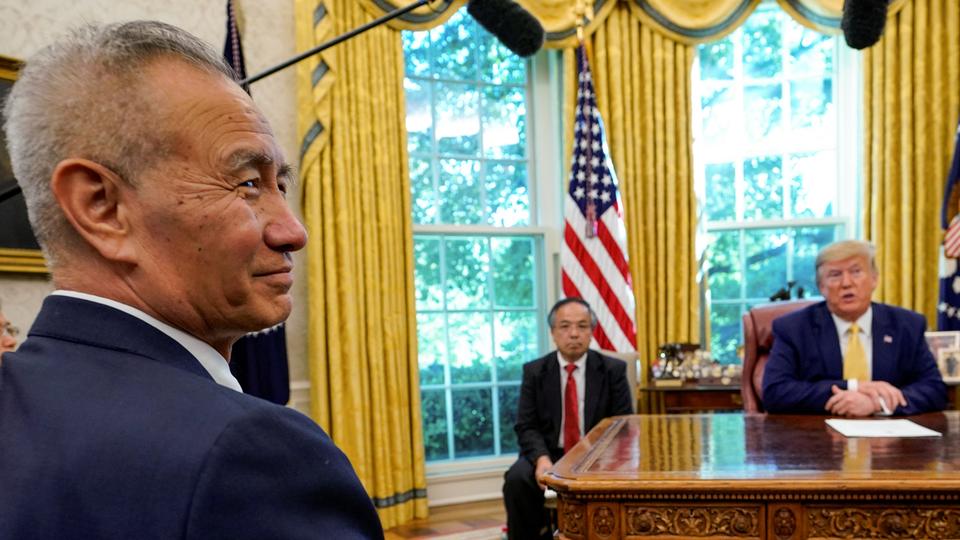 US and China on Friday said they made progress in talks aimed at defusing a nearly 16-month-long trade war that has harmed the global economy, and US officials said a deal could be signed this month, Reuters told.
US President Donald Trump said he hoped to sign an agreement with Chinese President Xi Jinping at a US location, perhaps in the farming state of Iowa, which will be a key battleground state in the 2020 presidential election."China wants to make the deal very much," Trump told reporters at the White House on Friday evening. "I don't like to talk about deals until they happen, but we're making a lot of progress."US and Chinese negotiators have been racing to finalise a text of a 'phase one' agreement for Trump and Xi to sign this month, a process clouded by wrangling over US demands for a timetable of Chinese purchases of US farm products.
A critical date is December 15, when new US tariffs on Chinese imports such as laptops, toys and electronics are set to kick in.Both the US and China have an interest in reaching a deal and averting those tariffs.US and Chinese negotiators had made "enormous progress" toward finalising the phase one agreement, although the deal was not yet 100% complete, White House economic adviser Larry Kudlow told reporters on Friday.US Trade Representative Robert Lighthizer and Treasury Secretary Steven Mnuchin moved forward on a range of issues during their call with China's Vice Premier Liu He, and were working to resolve outstanding issues, USTR said in a statement.
The talks are set to continue at the deputy level."The deal is not completed, but we made enormous progress. We're beyond where we were last spring, so I'm going to play that from the optimistic side," Kudlow told reporters.US officials have said the two sides were close to an agreement in May, but talks faltered when China backtracked on commitments to change its laws to resolve core US complaints about theft of intellectual property, forced technology transfers and other practices.
Bütün xəbərlər Facebook səhifəmizdə
loading...