Captured US citizens in Ukraine
US says it has not been notified by Russia or 'Russian proxy forces' of the men's whereabouts.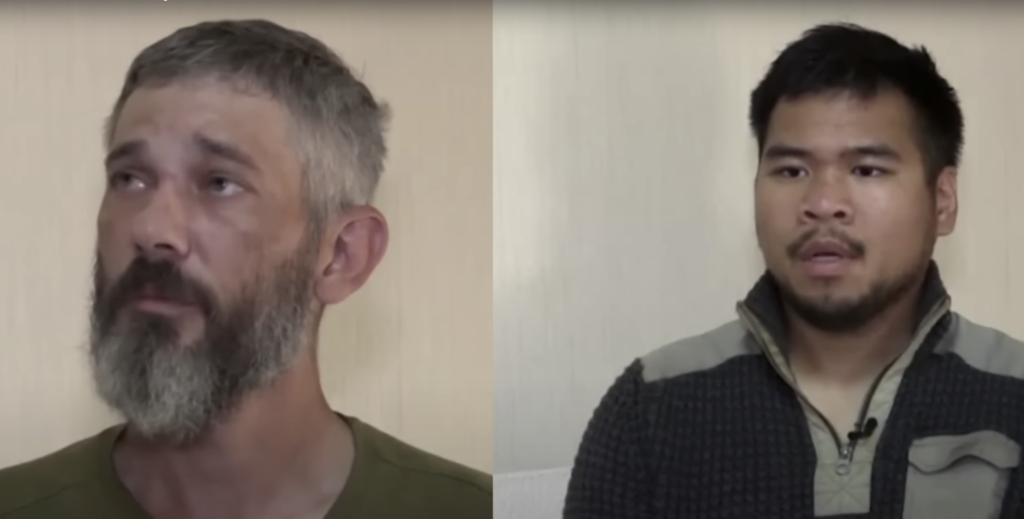 The families of Alexander Drueke, 39, and Andy Huynh, 27 said last week that the pair, both US military veterans and residents of Alabama, had disappeared in Ukraine. Family members said they had last been heard from on June 8 in the Kharkiv region.
Fellow fighters have said that both men were captured during clashes with Russian forces on June 9. If confirmed, they would be the first Americans captured in the conflict. However, Washington and Moscow have offered few specifics in recent days.
The US Department of State has said it was also aware of a third US citizen, identified by family as Marine veteran Grady Kurpasi, 49, who had travelled to Ukraine but has not been heard from since April. It has not given any further details, although his family has said he may also be a prisoner of war.
Meanwhile, Russian state TV has aired images purporting to show Drueke and Huynh in detention, although they did not identify their location or who specifically was holding them.
Russia's Interfax news agency, citing an unidentified source, reported on Tuesday that Drueke and Huynh were being held in the Russian-backed separatist-controlled region of Donetsk in eastern Ukraine.
Bütün xəbərlər Facebook səhifəmizdə

loading...