US President Biden meets with Pacific islands leaders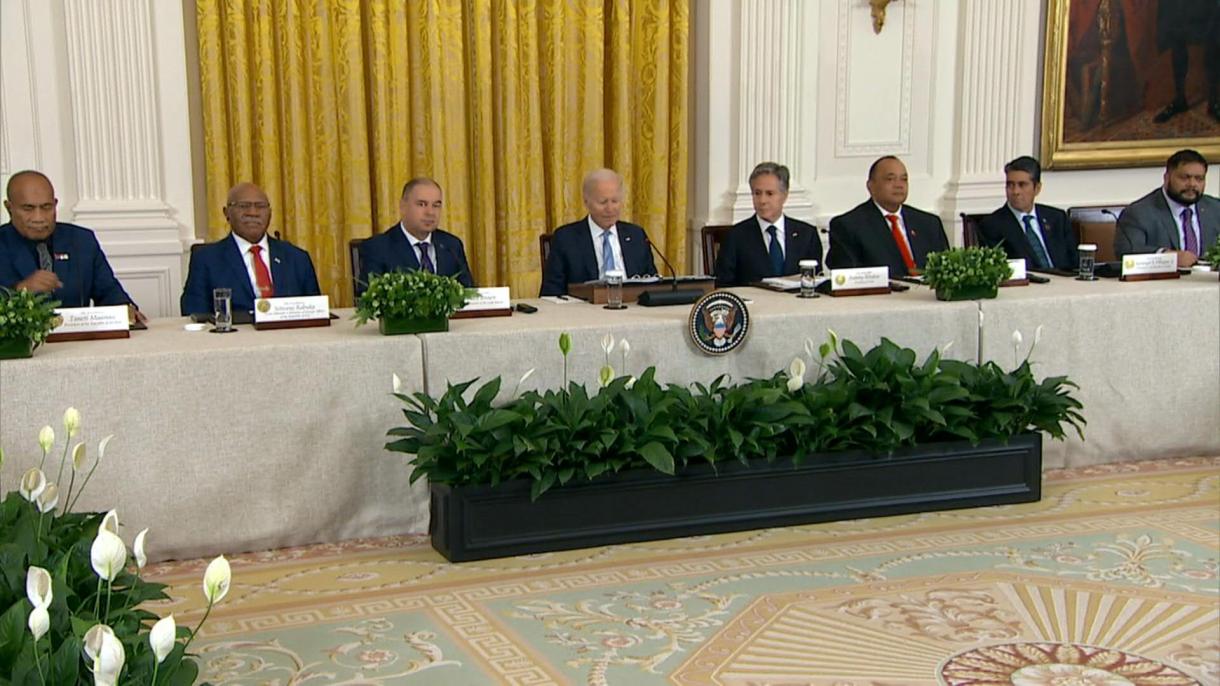 President Joe Biden on Monday told leaders from the 18-member Pacific Islands Forum that he has heard their warnings about the impact of climate change on their region and that his administration is committed to helping them meet the challenge.
SIA reports with reference to foreign media that, the Pacific islands leaders gathered Monday for the start of a two-day Washington summit.
At the summit's start, Biden said his administration is requesting Congress approve $200 million in new assistance for the region, including financing to help the islands prepare for climate and natural hazards and improve infrastructure.
Biden has put a premium on improving ties in the Pacific at a time of rising U.S. concern about China's growing military and economic influence.
"I want you to know I hear you, the people in the United States and around the world hear you," Biden told the leaders.
"We hear your warnings of a rising sea and that they pose an existential threat to your nations. We hear your calls for reassurance that you never, never, never will lose your statehood, or membership of the U.N. as a result of a climate crisis. Today, the United States is making it clear that this is our position as well," he added.
Bütün xəbərlər Facebook səhifəmizdə