Yashar Aliyev's letter to Guterres over missing persons circulated as UN document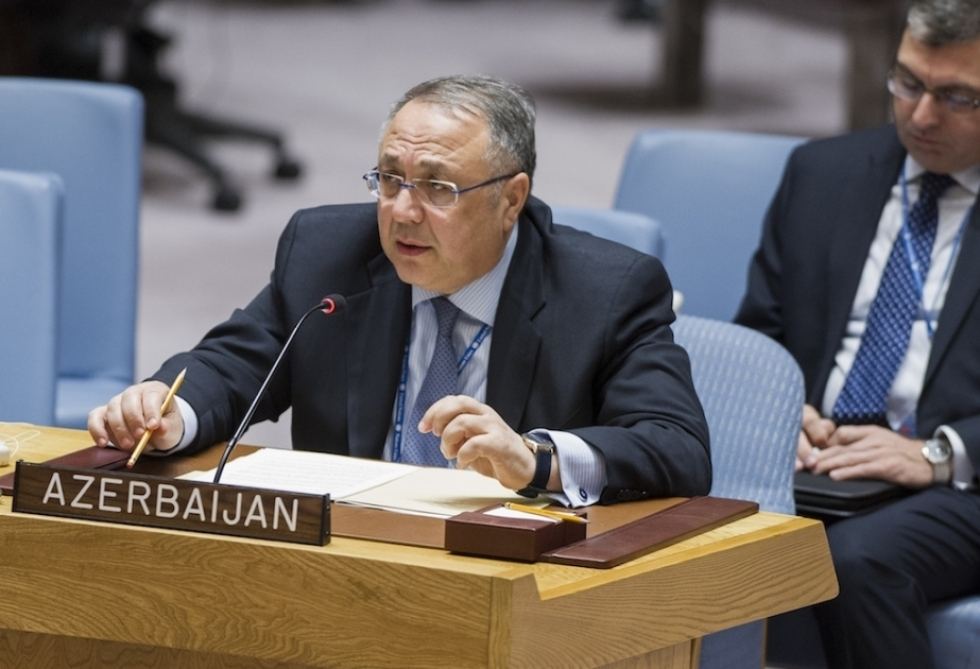 Letter from Permanent Representative of Azerbaijan Yashar Aliyev addressed to United Nations Secretary-General Antonio Guterres was circulated as a document of the General Assembly and the Security Council, Report informs.
The letter said that for almost 30 years of war and occupation, Armenia refused to account for the missing persons or to conduct investigations into their fate:
"The tragic consequences of the aggression include 3,890 missing citizens of Azerbaijan, including 719 civilians. Among the civilians, 71 are children, 267 are women, and 326 are elderly.
"It was established that 872 persons (605 servicemen and 267 civilians, including 29 children, 98 women and 112 elderly) were taken either as prisoners of war or hostages. Despite the fact that they were seen alive at the moment of captivity, their whereabouts are unknown.
"Moreover, dozens of Azerbaijani detainees died or disappeared in Armenian custody even after being visited by the International Committee of the Red Cross.
"Only in 2022, Armenia handed over to Azerbaijan 67 bags containing mixed remains belonging to 106 persons. It cannot but cause deep indignation that Armenia has kept these remains for three decades, contrary to all moral canons, in violation of international humanitarian law and in open contempt for the right of families to know the fate of their loved ones.
"Moreover, Armenia continues to refrain from providing information on the locations of mass graves in the liberated territories of Azerbaijan.
"Ongoing search operations carried out by Azerbaijan are also hampered by a serious mine threat, while Armenia refuses to provide complete and accurate maps of hundreds of thousands of mines that it planted in the territories of Azerbaijan during their occupation.
"Both the General Assembly and the Security Council have adopted a series of resolutions on missing persons, reaffirming the obligations of States under international humanitarian law to prevent enforced disappearances and to account for missing persons. The rights of the victims and their families require these obligations to be translated into immediate action.
"It is important that the international community insist on Armenia's strict compliance with international law by effectively investigating and prosecuting serious violations committed by its armed forces during the aggression."
Bütün xəbərlər Facebook səhifəmizdə