Turkish Airlines to start direct flights to Ashgabat, Turkish FM says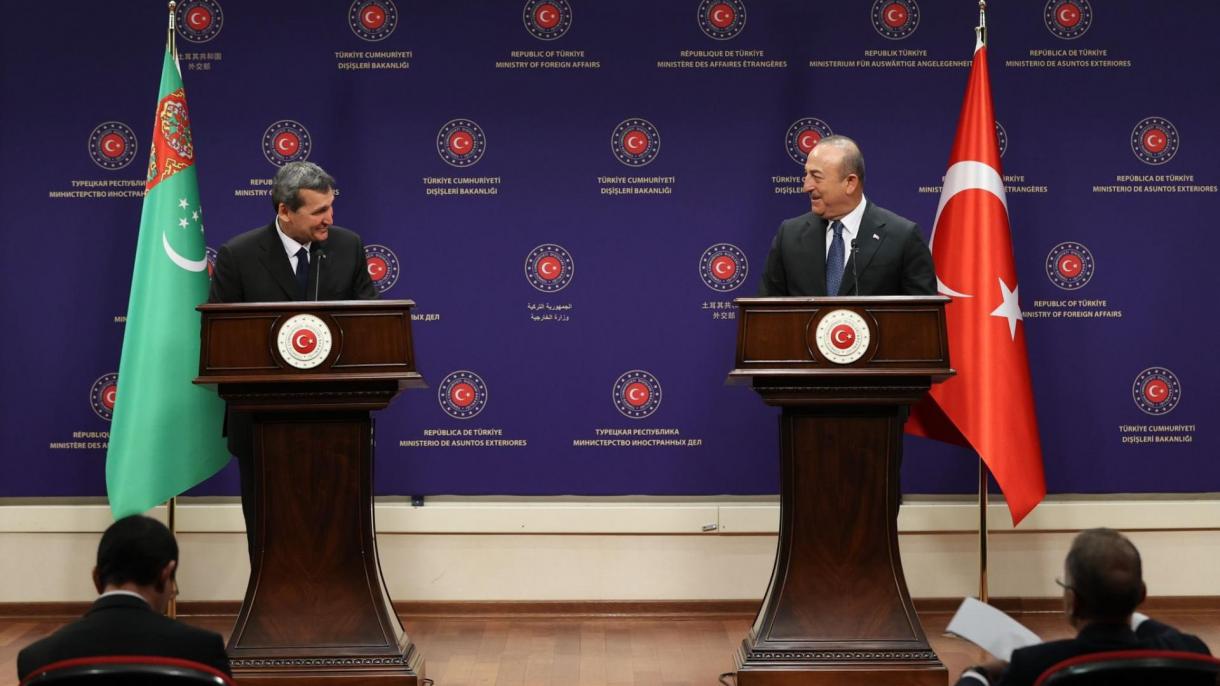 "The sale of tickets for the regular flight Istanbul-Turkmenbashi-Istanbul is planned to open for december," Foreign Minister Mevlud Çavuşoğlu said at the joint press conference organized after meeting with the Deputy Chairman of the Council of Ministers and Foreign Minister of Turkmenistan Rashid Meredov in the capital Ankara, SIA reports.
Cavusoglu noted that a number of regional issues and bilateral relations were discussed during the bilateral meeting with Meredov.
The Foreign Minister said that preparation issues for the Turkey-Azerbaijan-Turkmenistan tripartite summit to be held in Avaza were discussed, besides that they decided that it would be useful to hold a meeting of energy and transport ministers of the three countries on the eve of the summit.
Sharing the information that 5 agreements will be signed within the framework of the meetings, Çavuşoğlu recalled the recent visits from Turkey to Turkmenistan and said that the President of Turkmenistan, Serdar Berdimuhamedov, will visit Turkey at the beginning of next year.
"We especially agree on the removal of obstacles in transport. Also, after the elimination of the northern corridor, the east, west, middle corridor and Caspian transit corridors have begun to gain importance as an alternative. Here, our cooperation with Turkmenistan and other countries has been strengthened," the minister stated.
"If Turkmenistan needs it, we can provide consular services to citizens of Turkmenistan in places where there are no embassies," the minister noted the effort of the sides to develop cooperation in the field of education and culture.
Çavuşoğlu also expressed his satisfaction with Turkmenistan becoming an observer member of the Organization of Turkic States (TDT).
"Our biggest wish is for our brother Turkmenistan to become a full-fledged member of the TDT and host the summits," Çavuşoğlu added.
Inviting Meredov to the Antalya Diplomatic Forum to be held in April 2023, Çavuşoğlu said that they agreed to work more closely in the future.
Cavusoglu also announced that Turkish Airlines (THY) will start flights to Ashgabat in December.
Bütün xəbərlər Facebook səhifəmizdə