Republican presidential contender Donald Trump is suggesting boycotting Starbucks over the minimalist design of its annual holiday cups.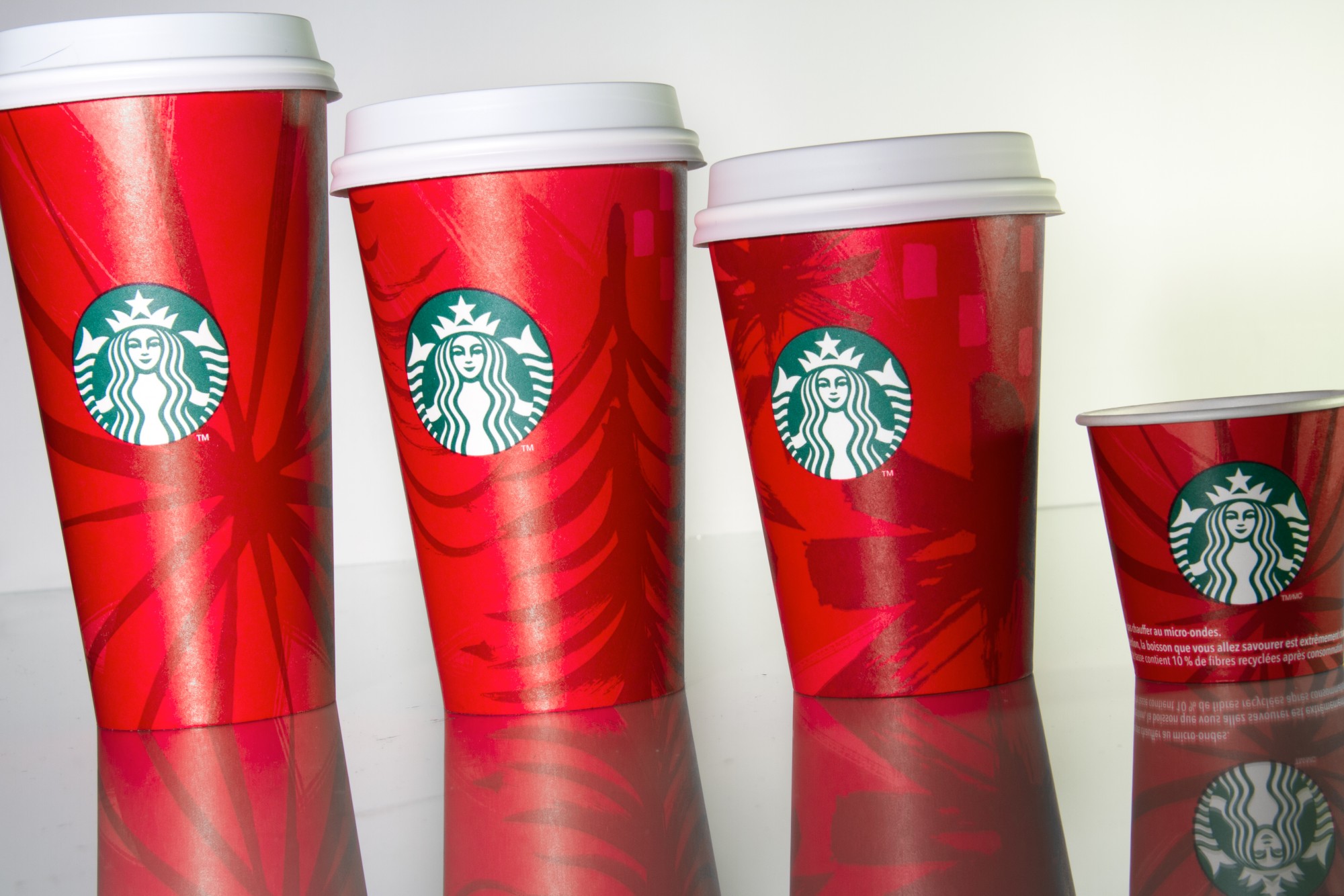 "Did you read about Starbucks? No more Merry Christmas on Starbucks," Trump told a capacity crowd of thousands gathered to hear him speak at a pre-debate rally in Springfield, Ill., on Monday evening.
"Maybe we should boycott Starbucks, I don't know. Seriously. I don't care."