Two gay men who met online and started a physical relationship discovered they were actually brothers live on the Jeremy Kyle show.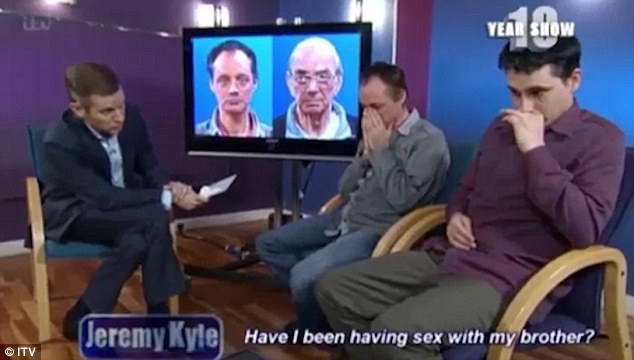 A DNA test revealed the shock truth for lovers Paul and Lee, who had been a couple for years after finding each other online.
The pair - who exchanged flirty messages for a full two years before hooking-up - were none the wiser to the fact they shared the same mother...and were in fact closer than either of them could ever have imagined.