The First Lady recently renovated the White House dining room, making it one of the first rooms in the historical home to get a modern update.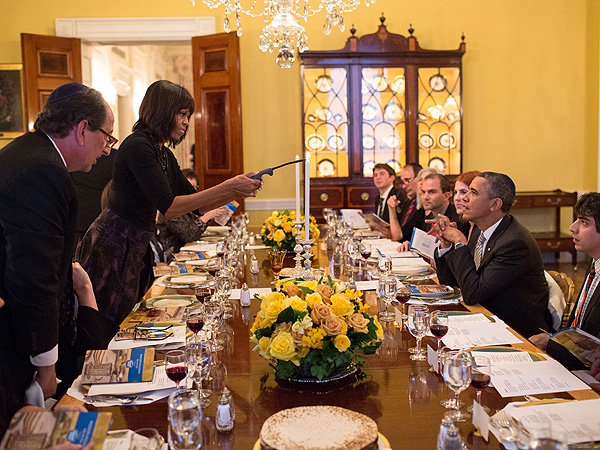 The revamped room — officially called the Old Family Dining Room — was first unveiled to the public Tuesday, when Obama surprised visitors on a White House tour. The dining room has been in use since 1825 and had previously always been off limits to the public.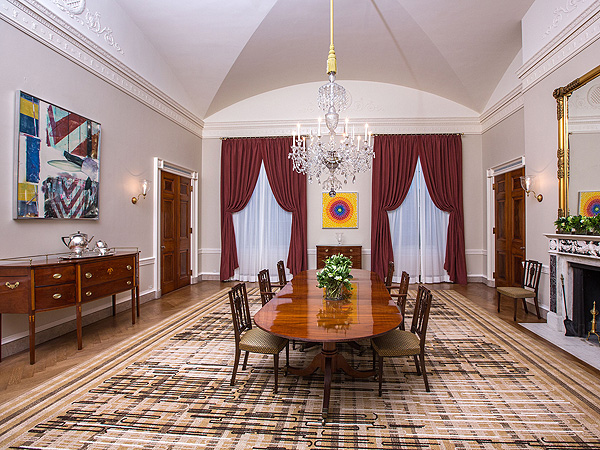 The renovation, which was paid for by a donation from the White House Historical Association, transformed the room into a fresher, brighter and more elegant-looking space, with gray paint replacing the old yellow walls, burgundy drapes on the windows as well as gilded sconces and abstract art lining the walls.
The first lady is one of the first White House occupants to add modern, 20th century touches to the room, while retaining many original pieces, such as a decades-old crystal chandelier and Kennedy-era antiques. This also marks the first time that an African-American woman artist is featured in the White House, with a 1966 painting by Alma Thomas.