Chelsea Clinton announced today the birth of her first-born child, daughter Charlotte, in comments promptly retweeted by her parents and fellow White House occupants.

"Marc and I are full of love, awe and gratitude as we celebrate the birth of our daughter, Charlotte Clinton Mezvinsky," Chelsea Clinton wrote on Facebook.

The message was also posted on Twitter.

The former first daughter, 34, frequently tipped to follow her parents into politics, left her position as NBC special correspondent in August to focus on her pregnancy and the birth of her daughter.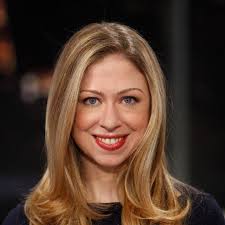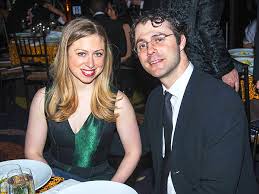 Her husband Marc Mezvinsky is an investment banker.

Clinton began work as a special correspondent with NBC in 2011. Reports of her USD 600,000 salary sparked a backlash earlier this year, fueling complaints that it was inflated and unfair.

Educated at Stanford, Columbia and Oxford Universities, she runs the Clinton Foundation with her parents Bill and Hillary.

Her mother Hillary is widely anticipated to launch a second bid to become the first woman president of the United States by contesting the 2016 Democrat nomination for the White House.

Her father Bill served as the 42nd US president, from January 1993 to January 2001