Guatemala's Prison Service Director Edgar Camargo has been arrested and charged with involvement in a lucrative corruption and extortion scheme.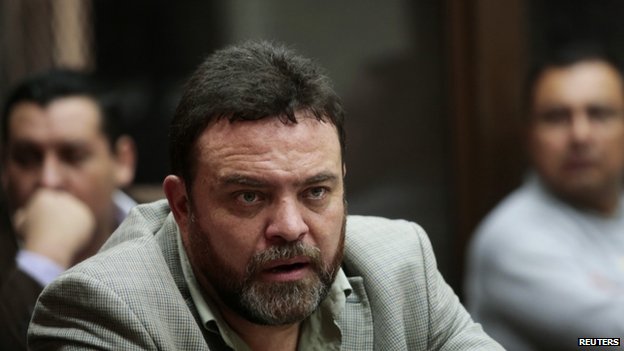 Prosecutors say the scheme was run by a high profile convicted criminal, Byron Oliva Lima, who paid bribes to Camargo.
Oliva Lima took money from inmates to allow them access to phones, special food and sexual encounters in prison.
He is serving a lengthy sentence for the murder in 1998 of Roman Catholic Bishop Juan Jose Gerardi.
Oliva Lima, a 44-year-old former army captain, was sentenced in 2001 to 20 years in jail, but he was due to be released on parole later this month.
He has now been charged with money laundering and organised crime, which means he will probably remain in jail for longer.
Prosecutors say Camargo and at least another 12 people were involved in the scheme.