Snapchat users around the world have reported issues logging into the popular video and image sharing app.
"Hi! Some Snapchatters are currently experiencing loading issues. Our team is aware of the problem and working on a fix now!" a tweet on the Snapchat Support account said.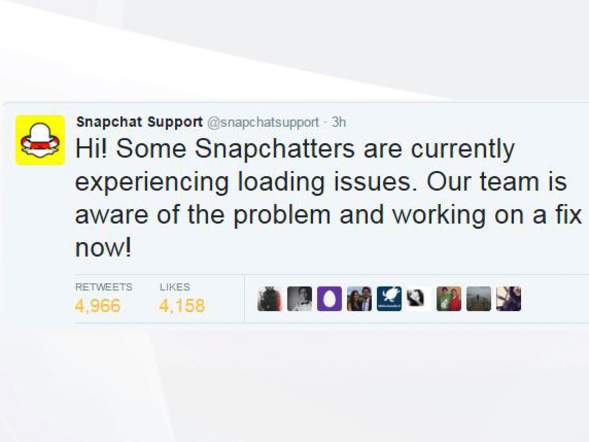 However, other users have reported difficulties signing into the service as well as sending and receiving messages.