The problem, dubbed '#bendgate' on Twitter, has been identified by some users who left their new Apple smartphones in their pockets for extended periods of time.
The flaw is believed to be due to the gadget's aluminium alloy frame as well as it being a thinner than usual model. It has so far only been seen in the iPhone 6+ – a larger version of the iPhone 6.
The phone, which launched on Friday, is on sale for £619 in the UK.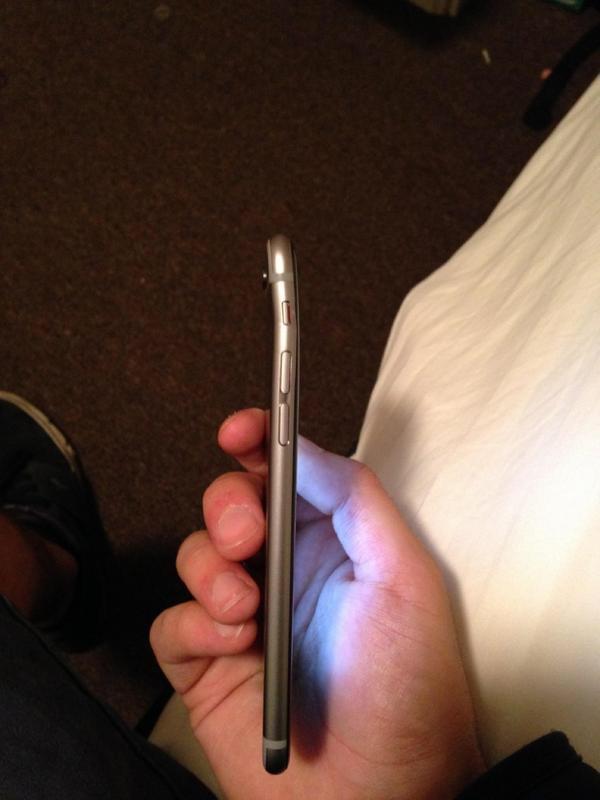 'Yesterday, I left at 10am with the iPhone in my left FRONT pocket of my suit pants. I drove 4 hours to a wedding, which also involved a lot of sitting during dinner etc but also 2-3 hours of dancing. I left at 2am and went to bed, driving home 4 hours back. ' Hanzoh told MacBook rumours.
'So in total, the 6 Plus was about 18 hours in my pocket while sitting mostly.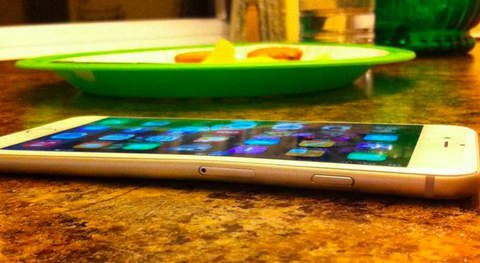 This isn't the first time the iPhone has been accused of being bendy nor is the issue unique to Apple, according to Mashable.
Metro has approached Apple for comment.