"Awarding with "Sohret" (Honor) medal by President of Azerbaijan Ilham Aliyev is a great pride for me," Azerbaijan's taekwondo fighter Aykhan Taghizade, who won a gold medal (68 kg) at the Baku 2015 European Games told SIA.
"President Ilham Aliyev's attention and watching competitions our athlete's at the sport venues was a stimulus for us. The head of state watched my semifinal fight too. I was very excited. I should not be defeated. I did my best and devoted the victory to the Presdient," added Aykhan Taghizade.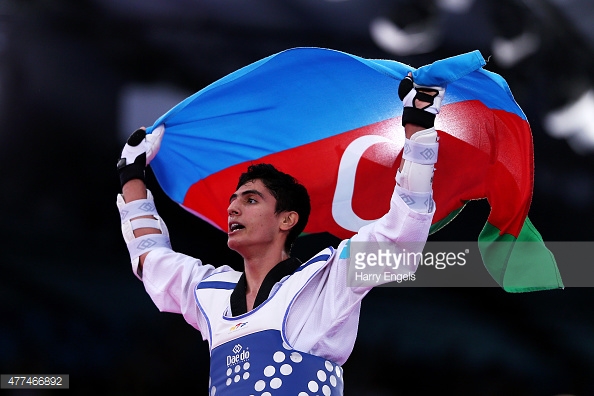 "After that also I am going to continue my trainings and target to get more success in future." told Azerbaijani gold medallist.
Talking about organization of the first European Games, Azerbaijani athlete noted that Azerbaijan has organized the games at high level.