The Reuters has published an article about the first European Games is being held in Baku,Azerbaijan, SIA informs.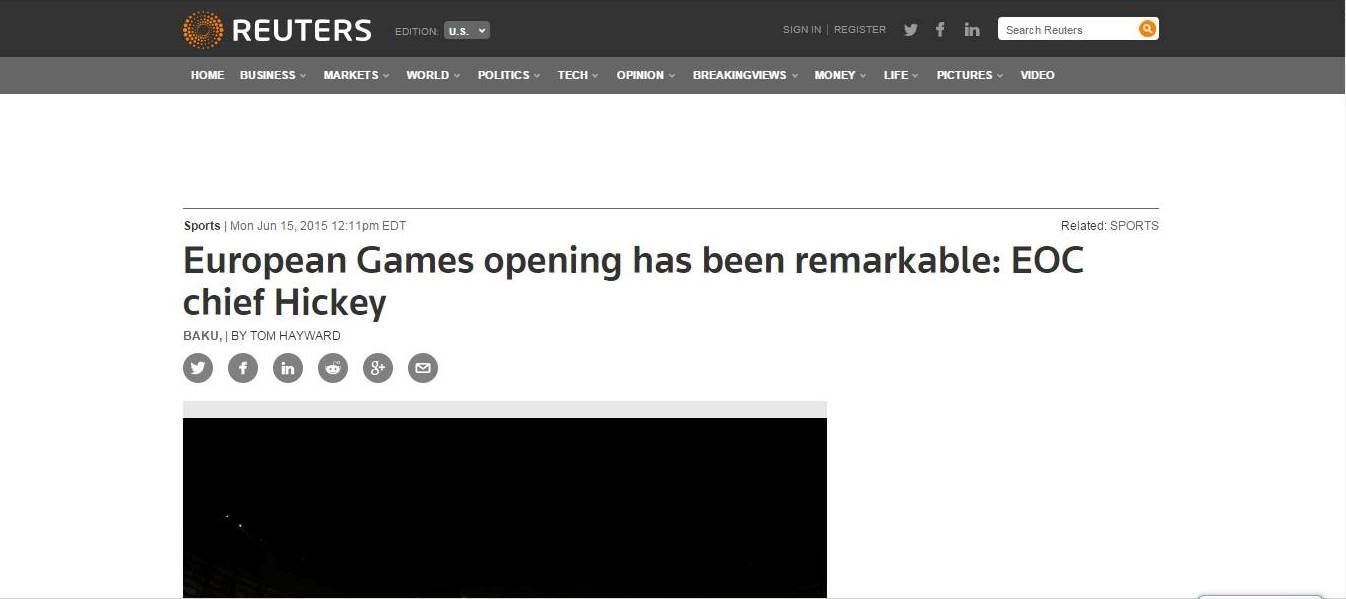 "The event on the shores of the Caspian Sea kicked off with an extravagant opening ceremony on Friday that cost an eye-watering $95 million and included an appearance from six-times Grammy Award winner Lady Gaga".
The article hailed the opening ceremony,as well the perfect organisation of the games. EOC President Patrick Hickey's words have highlighted in the adticle: "It has been a remarkable debut for the European Games. I am absolutely delighted with how the first two days of competition have gone".
"Patrick Hickey, president of the European Olympic Committees (EOC), says the opening days of the inaugural European Games have been "remarkable".
"On Friday we saw an exceptional opening ceremony and the sport that has followed has been equally impressive. It is great to see the host nation Azerbaijan do so well early on. Athletes from every corner of Europe have arrived in Baku determined to become the first European Games champion but also to compete in a spirit of friendship and respect." EOC coordination commission chief for Baku 2015, Spyros Capralos noted.
"I was particularly pleased to see Azerbaijan's first gold come in karate, one of the four non-Olympic sports on the program using the Games to show just how exciting it is." Spyros Capralos stressed.