Number of tourists coming Azerbaijan have been increased. There is a great interest by tourists for European Games. On the eve of Baku 2015 first European Games tourists from various countries are visiting Baku, Azerbaijan. SİA has interviewed some tourists visiting Baku. During the interview they noted their wonder and interest in Baku, in its historical places and friendly Azerbaijani people.
Touching upon on European Gmaes the tourists highlighted preparations for the event and added that that European Games will be a fantastic sport event.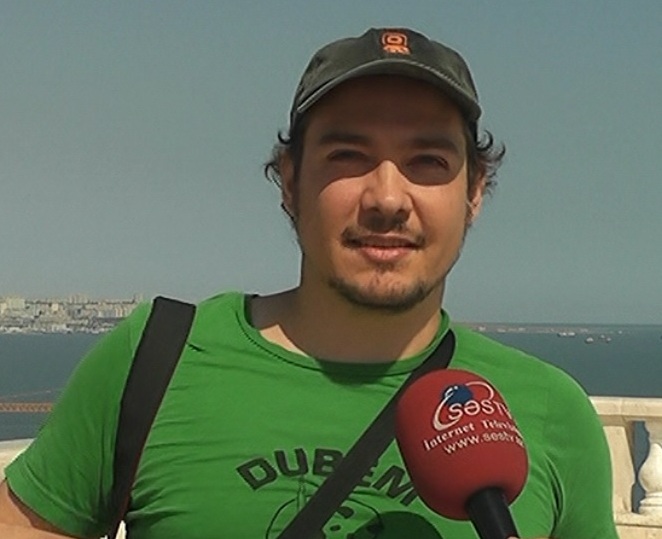 Martin Smith, Scotland
The Sun shines in Baku and I'm very happy to be here. All people are very friendly. We have a great time here. I love your food. We are eating some delicious food and places are very beautiful. I liked an architecture of Baku. The mix between modern and classic is wonderful. The style of graphics is cute. Touching upon on Baku 2015, first European Games Martin Smith noted that it's going to be brilliant sports event in Azerbaijan. Preparations for European Games is magnificent. I hope a lot of tourists will visit Azerbaijan during the games.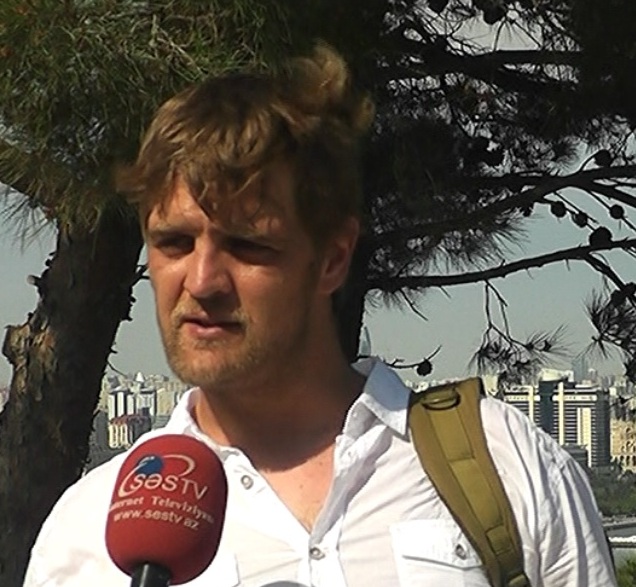 Geordan Forkner
Baku is a beautiful city. There are beautiful and fantastic buildings. It is very hot here. But Scotland is very wet and windy country. Baku has a very rich history. It's first time I am in Azerbaijan. Our countries are similar. Scotland is also covered with historical buildings. The Azerbaijani people are working hard to bring a special sport event and present to the world. European Games will be fantastic.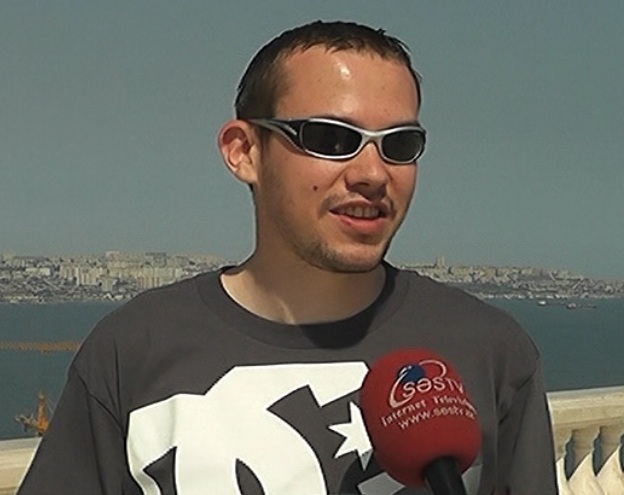 Cony See, England
Baku is a very nice city. The buildings are very amazing. We are here about 4 days. Flame Tower is very wonderful. Azerbaijani People are friendly. You have delicious food. Especially I like your national food pomegranate. First time when I heard about Azerbaijan I looked on internet and saw pictures of Maiden Tower, Flame Tower, Land Mark.
I think First European Games is going to be a good opportunity for Azerbaijan. It will bring a lot of interest to the country. I am interested in basketball, archery and cycling. I am going to follow especially these games during the European Games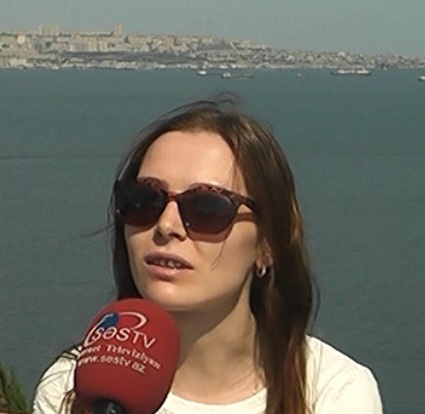 Alesia Vinogradova, Ukraine
I am in Baku for the first time. Baku is a very nice and clean city. People in Baku are very friendly. I could not imagine to see Baku so wonderful city. I have seen magnificent megapolis. And for tourists its very enjoying. European Games is important for development the city. A lot of people from differtent countries will visit Azerbaijan during the games and this is good for promotion Baku Azerbaijan.