The Baku 2015 flame began its journey in style as it took to the skies to arrive at the Nakhchivan Autonomous Republic, one of the most ancient dwelling locations of Azerbaijan and the first destination of the Journey of the Flame.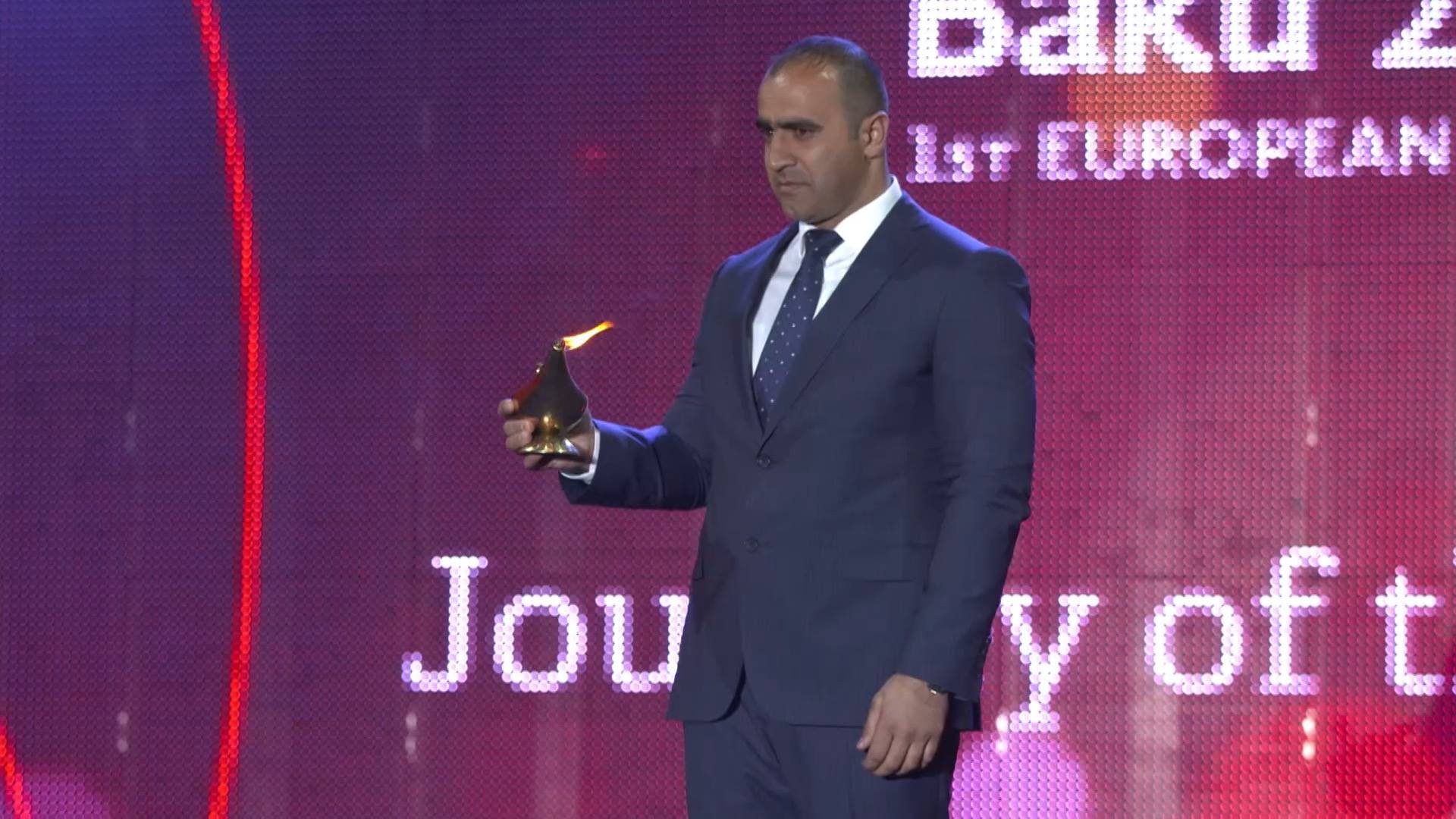 Following its capture ceremony in Ateshgah yesterday where the President of the Republic of Azerbaijan, Ilham Aliyev lit the first torchbearer's flame, it has now embarked on 48 days of consecutive travel to 60 locations across Azerbaijan, commencing with a spectacular Festival of Fire in the landlocked enclave of Nakhchivan.
Images from festivities, which can be viewed at this link www.flame.baku2015.com show locals taking to the streets to join in the celebrations and cheer the ten torchbearers along their route as they carried the flame on its inaugural journey lighting the way to the Games.
Polad Aliyev commenced running the 4.1km route before handing the flame to Afgan Gurbanov, the second of the torchbearers. Ibrahim Musayev. Kanan Asadov, Sahil Rusanov, Tural Gozalov, Farida Hanifayeva, Sakina Ibrahimova and Gulkhanim Jalilova all ran part of the relay with Khanim Khudadanova finishing up .
Tomorrow the flame will make its way to Lankaran for a second day of celebrations.
For further information on the Nakchivan Festival of Fire please visit the website on www.baku2015.com/flame