Events this week in Boxing and Wrestling will mark the end of the Baku 2015 sport test event schedule in preparation for this summer's inaugural European Games.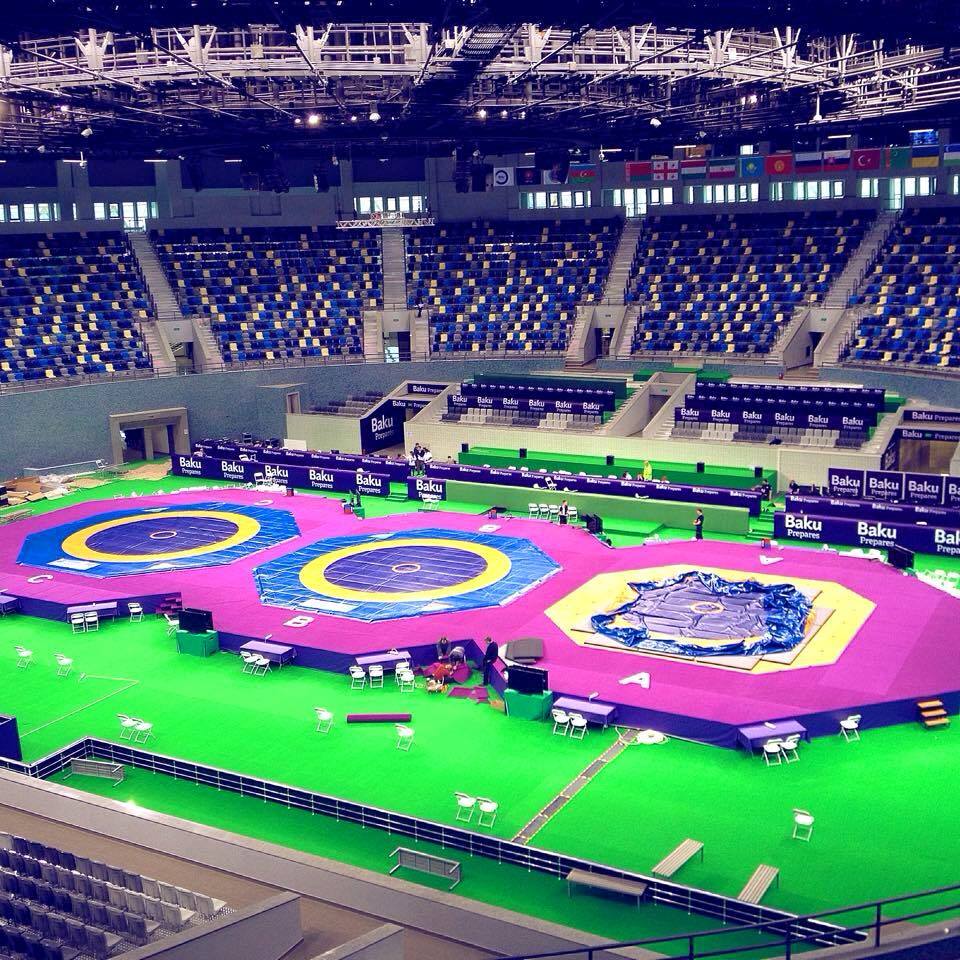 The Great Silk Way Elite Boxing Tournament will be held from 15-19 April at the Crystal Hall, which will also be the site of the Boxing competition during the Games. The venue will hold around 4,000 spectators during Baku 2015 bouts, and is well-known for having hosted the 2012 Eurovision Song Contest.
The event will be an international elite-level tournament, including 10 men's weight categories and five women's weight categories, organised by the Azerbaijan Boxing Federation in cooperation with Baku 2015. Ninety boxers from 14 teams are expected to participate, with the competition open to both men and women.
The Azerbaijan Wrestling Federation Cup, an international freestyle and Greco-Roman wrestling tournament among cadet and junior age groups, will take place between 16-19 April at the renovated Heydar Aliyev Arena. The cup will be organised by the Azerbaijan Wrestling Federation in cooperation with Baku 2015, and will feature around 400 athletes across the four days of competition.
These two events follow last month's Open Joint Azerbaijan Championship in Gymnastics, which showcased the innovative competition format consisting of five disciplines, to be featured at Baku 2015. The tournament was acclaimed as a great success, and the Boxing and Wrestling events promise more of the same.
Mr Gavin McAlpine, Director of Operational Capability and Readiness at Baku 2015, said: "The Baku Prepares test events are the perfect opportunity to fine-tune our preparations and hone our staff's operational readiness to deliver the first European Games. They also serve to heighten anticipation amongst the public in Azerbaijan and across Europe."
Mr Pierce O'Callaghan, Baku 2015 Director of Sport, said: "This week we will see two of the iconic Baku 2015 venues open to spectators for a taste of what's to come in June. Boxing and Wrestling are mainstays of the Olympic sporting programme, so they are a great way for us to ensure our readiness for the elite-level competitions to come."