On October 26, Azerbaijan's First Lady, President of the Heydar Aliyev Foundation and head of the working group for Azerbaijan-France Interparliamentary Relations Mehriban Aliyeva met President of the Strasbourg University of France Alain Beretz.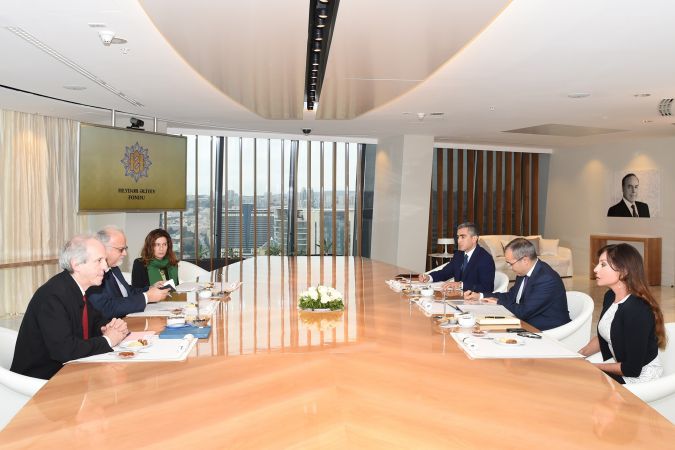 Mehriban Aliyeva expressed satisfaction with the development of relations between our countries in the humanitarian sphere, along with political and economic cooperation, and said a great deal of works have been done in this field. Talking about the projects being implemented between our countries in the sphere of education, culture and science, Mehriban Aliyeva said all these works serve to strengthening of friendly relations between Azerbaijan and France further. It was brought to attention that a French higher school will be established in our country, following the initiatives of the presidents of Azerbaijan and France, and concrete steps have been already taken towards realization of this project. She expressed confidence that Alain Beretz's visit to Azerbaijan would contribute to implementation of this project.
Thanking for the meeting, Alain Beretz talked about the significance of the project on establishing a French higher school in Azerbaijan.