Members of International Sports Press Association, who are on visit in Baku have visited Ses Media Group oiffice, SIA informs.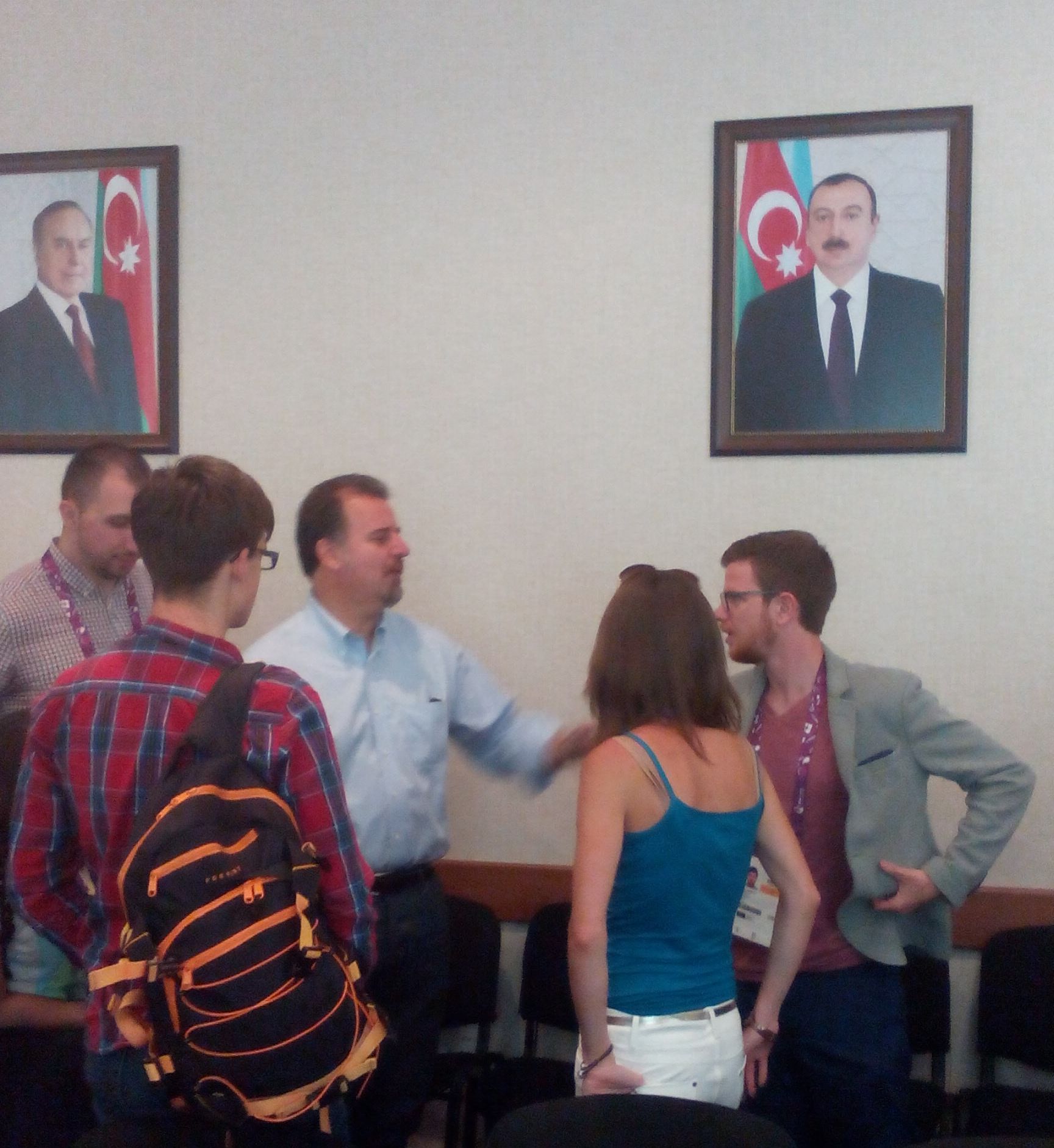 The head of Ses Media Group, doctor of philosophy Behruz Guliyev greeted the guests and exspressed his glad see them in the office of the group.
Talking about history of Ses Media group Behhruz Guliyev informed foreign journalists about the history of the group and news bodies into the group; The Ses newspaper(1991), SIA- Ses information Agency ( 2008), Ses internet television (2001) and some news portals. SIA runs in 3 languages ( Azerbaijani, English and Russian).
Then Behruz Guliyev, talked about the care of government for journalists in Azerbaijan. President of Republic of Azerbaijan Ilham Aliyev's order on awarding journalists with apartments on the occasion of 138th anniversary of national press day is a good example of this care. As well, this year on the occasion of the 140th anniversary of the national press will be marked at state level and several journalists will be awarded.
During the meeting, journalists expressed their satisfaction with organization of the first European Games. The games make close people from different European countries. As well, highlighting the hospitability of Azerbaijani people they noted that people are very friendly and warm in Azerbaijan. They smile, help everyone who needs. Martin Schauber( Austria), Alexandr Sotirov(Bulgaria), Karlo Tasler(Croatia) Merili Luuk(Estonia) Sofia Tsikou-Simaioforidou(Greece) Petra Mihalyi(Hungary), Ryan Byrne(Ireland), Steward Said( Malt), Ruslan Medlebek(Kazakhstan) and other foreign journalists expressed their impression about Baku, the capital city of Azerbaijan and the Azerbaijani people.