To carry out inspection of the preparedness for the first European Games, Minister of Communications and High Technologies Ali Abbasov has today inspected the Centralized Automatic Monitoring Network installed in Mehdiabad settlement to ensure free use of radio electronic devices, radiomonitoring equipment of mobile and portable type, test equipment, software for allocation and registration of corresponding radio frequencies for radio electronic devices to provide automatic broadcasting of radiomonitoring in Baku and Absheron peninsula.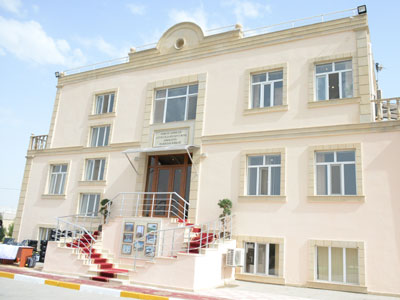 At the event, the Minister was provided detailed information on the radiomonitoring equipment, frequency analyzers, technical capabilities of the test equipment, prompt determination and elimination of possible problems on the frequencies to be used during the Games, checking the parameters of radio electronic devices by using of new technologies, and highly qualified specialists demonstrated their skills on the said equipment.
After the event, an extended meeting on the preparation for the First European Games was held at the Ministry of Communications and High Technologies with the participation of heads of associations and enterprises of the ministry, as well as other relevant agencies.