President of Republic of Azerbaijan Ilham Aliyev has today visited the site of fired building, SIA informs.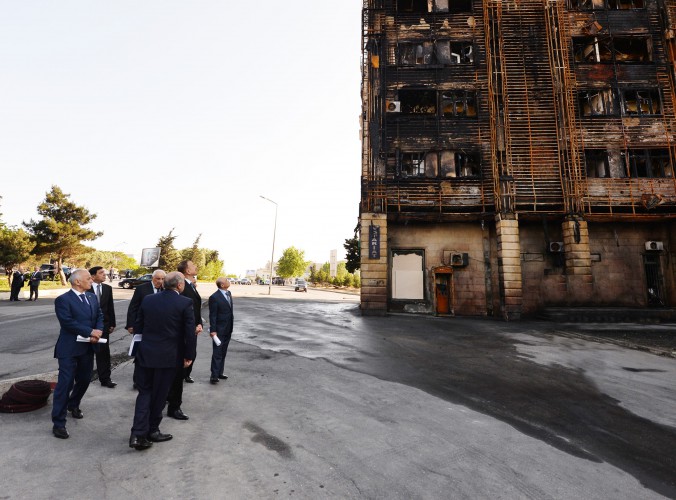 The head of state inspected the combusted building, asking about details of the fire outbreak.
As well Mr Aliyev has given necessary instructions to eliminate the consequences as well as to provide all kinds of aid to those affected.