The Embassy of the Republic of Azerbaijan in the South African Republic organized, March 30, an exhibition consisting of photos and books provided by the Heydar Aliyev Foundation in connection with the 23rd anniversary of Khojaly Genocide and the 31st March – the Day of Genocide of Azerbaijanis.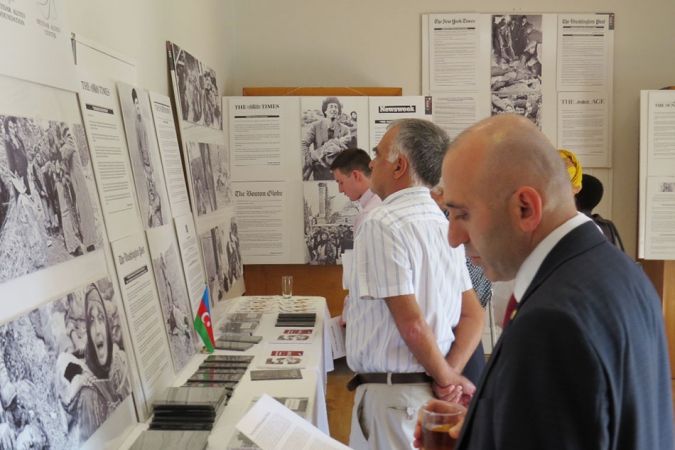 At the exhibition arranged in the building of the embassy, information was given about the March events, history of the Khojaly genocide and grave outcomes thereof. Visitors were distributed brochures with information about the Khojaly Genocide and 31 March events.

Addressing the event, Azerbaijani Ambassador Elkhan Polukhov gave information about both the genocides, and noted that the Daghlyg Garabagh conflict has not been solved so far. He conveyed Azerbaijan's just position with regard to the solution of the conflict. The Ambassador talked also about the works done by Vice-president of the Heydar Aliyev Foundation Leyla Aliyeva towards conveying the true facts about Azerbaijan to the world. Due to these efforts, Khojaly tragedy was recognized by a number of countries, the Ambassador brought to the attention of the visitors.

The Ambassador noted that the international society should take a tougher stance on Armenia's aggression.

Officials, businessmen, diplomats, our countrymen and mass media representatives attended the event.