An exhibition devoted to Khojaly genocide was opened, February 26, in Tbilisi, with organizational support of the Heydar Aliyev Foundation, the Embassy of Azerbaijan in Georgia and Azerbaijan Culture Museum named after M.F.Akhundzadeh.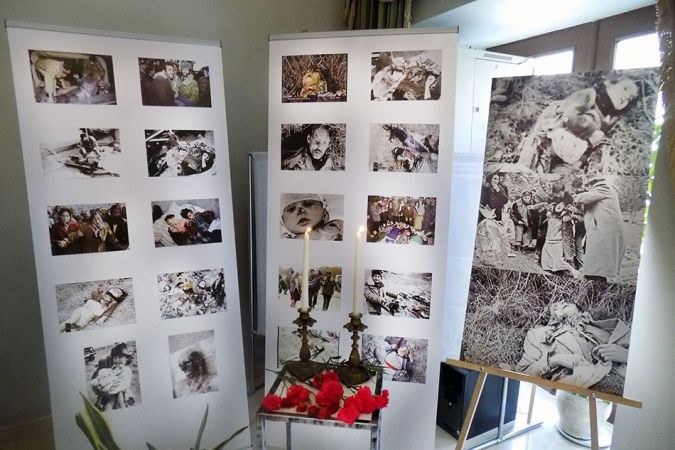 Ambassador of Azerbaijan to Georgia Azer Huseynov, employees of the embassy, deputies of the Georgian parliament and the general public acquainted themselves with the exhibition.
To continue until March 5th, the exhibition will demonstrate photos reflecting Khojaly tragedy, books, booklets and other written aids prepared at the initiative of the Heydar Aliyev Foundation and delivered to the embassy.