This two-year-old has made an amazing recovery after her skull was broken and put back together like a jigsaw in life-saving surgery. Laurie Jones was left with a huge scar across her head following the nine-hour operation – but is now back home with her parents. She was born with craniosynostosis, which causes babies to be born with or develop abnormally shaped heads.
Parts of her skull that should be separate were joined together before birth, leaving her head twisted and bulging on one side.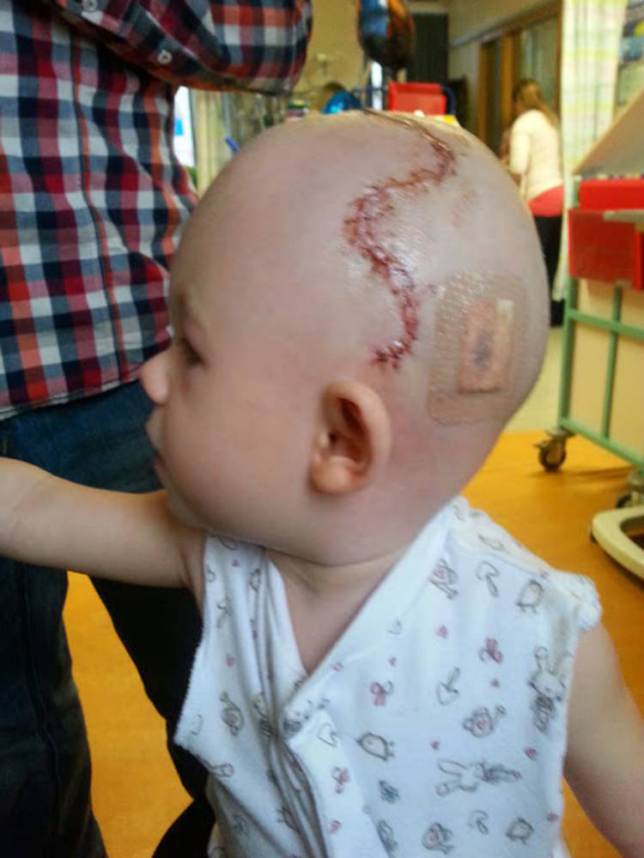 It could have created fatal pressure on her developing brain. However, surgeons broke off part of her skull and put it back together.
Laurie really is our jigsaw baby,' said her mother Sadie Roberts, 38.
"The front of her skull was taken off, broken in pieces and put back together. She was cut from ear to ear across the top of her head. She had a full head-bandage and her eyes were swollen. She was very poorly."
Laurie, who was treated at Birmingham Children's Hospital, will have her head checked for ten years. The condition affects about one in 2,500 babies.
'It will take two years for her head to completely enclose and be like a normal child's, so we'll have to be careful with her,' added Mrs Roberts, of Richard's Castle, Shropshire.