Ashton Kutcher had fans speculating whether a photo he posted on Instagram was of his young daughter Wyatt. The actor and his wife Mila Kunis are notoriously protective of their little bundle of joy and have yet to share any snaps online – until now, it seems.
The picture shows an adorable dark-haired girl holding onto a balcony railing and pointing up to the sky, with her face partially hidden from view.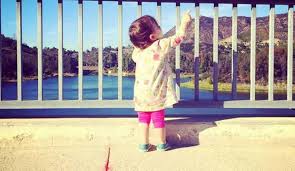 "39 million people have fallen through the cracks into modern day slavery. #redsandproject," Ashton wrote alongside his photo.