Cristiano Ronaldo has already conquered the worlds of sports and fashion, and now the football star once again expanded his empire, this time into the perfume industry. The 30-year-old unveiled his debut fragrance Cristiano Ronaldo Legacy this week at an exclusive bash held in Madrid.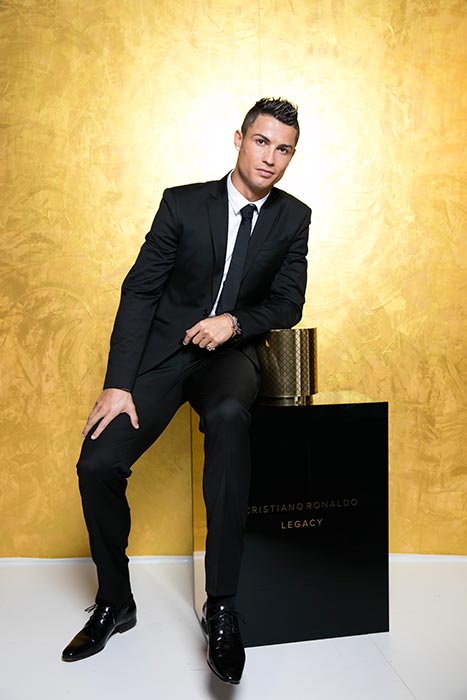 Partnering with Eden Parfums for his new venture into the perfuming world, Cristiano revealed during the glitzy party why he had decided to make the move.
"Creating my own fragrance is something that I have always dreamed of doing," he explained. "Fragrance is a real passion of mine – I believe you can really tell a lot about a person from the scent they wear - so having the chance to create my own was an amazing opportunity. I believe everyone should have a signature scent and I wanted to create something that's timeless and can be worn every day."