David Beckham has added another tattoo to his impressive collection of body art. The 40-year-old star, who recently got a '99' tattoo to commemorate the year he married Victoria Beckham, unveiled a new inking on Sunday, this time in honour of his four-year-old daughter Harper.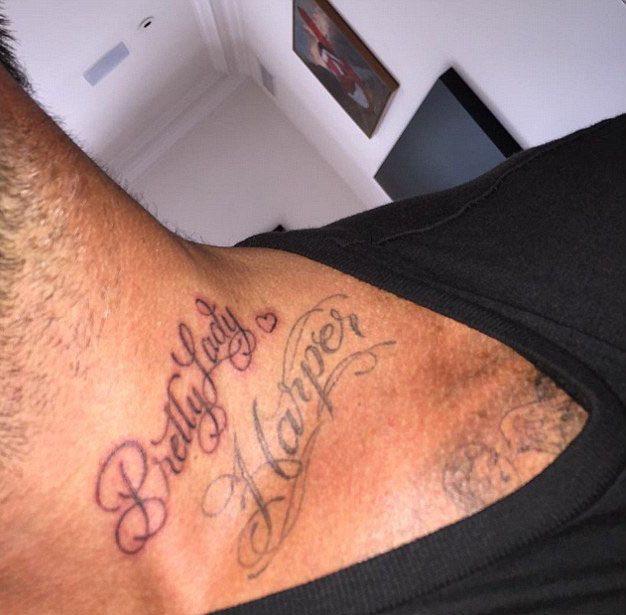 The new tattoo features the words "Pretty Lady" written above a pre-existing "Harper" design at the base of his neck. It was done for David by celebrity tattoo artist Mark Mahoney, who runs the Shamrock Social Club tattoo parlour in Hollywood.

Family man David has dedicated a number of tattoos to his loved ones, especially his wife of 16 years Victoria. His designs include her name inked across his right hand, her portrait on his left arm, and the Roman numerals for their wedding anniversary on his right wrist.