George Clooney, Meryl Streep, and Tom Hanks were all on hand to help celebrate An Evening of SeriousFun in New York City on Monday, a charity gala which celebrates the life of late actor Paul Newman. The three joined together on stage, as young children performed hits including Katy Perry's Roar.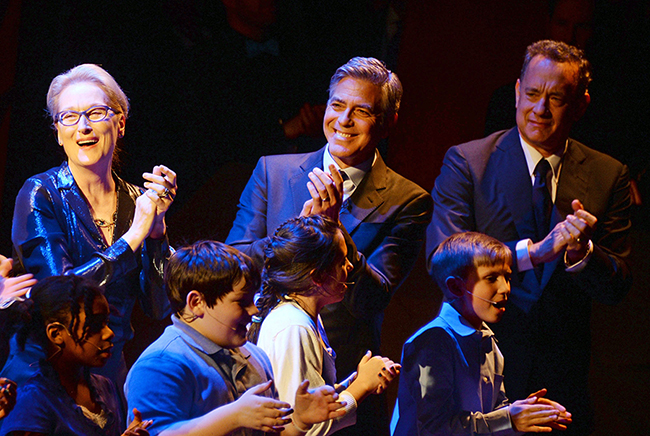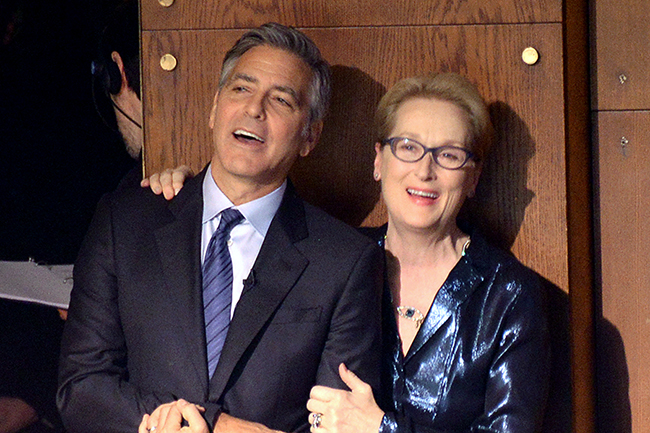 George, 65, opened the evening with a speech about Paul, the star of films such as The Sting and Butch Cassidy and the Sundance Kid.
On the red carpet, George larked around with fellow actor Danny DeVito, with the two joking that they were planning a song and dance number for later in the evening.