Pictures from the scene of a car crash involving David Beckham and his 15-year-old son Brooklyn show how lucky they were to escape injury.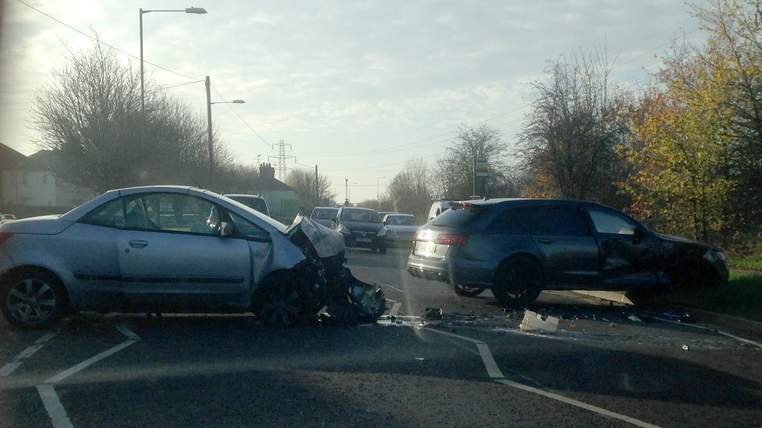 The pair were left "shaken" after being involved in the collision at London Colney in Hertfordshire on Saturday. The images show extensive damage to the right hand side of Beckham's silver Audi.
The other vehicle's front bonnet is completely smashed in, with debris and glass from the crash spread across the road.
The driver of the Mitsubishi and her passenger were reportedly comforted by the former England footballer while they waited for the emergency services. They were taken to the hospital.
They were taken to hospital but were unhurt in the incident.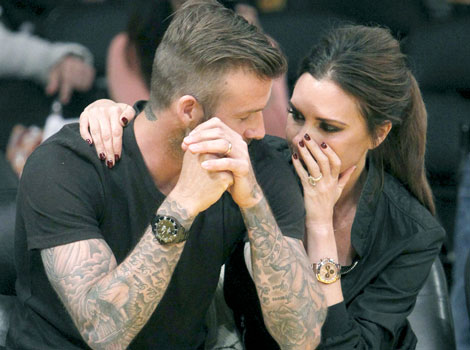 Beckham recovered enough to attend an awards ceremony on Sunday. A source told The Sun newspaper: "Beckham was turning right and mustn't have seen the other car, or realised how fast it was travelling.
"She smacked into the side of him. It's a miracle no one was seriously hurt. Beckham was massively apologetic".
The ex-Manchester United and Real Madrid midfielder had been collecting Brooklyn, who was playing for Arsenal's under-16s against Brighton and Hove Albion, from the London club's training centre.
It is believed Beckham hurt his shoulder but he appeared to have recovered enough to accompany his wife Victoria to the Evening Standard Theatre Awards on Sunday night.