The passionate love letters of the great Italian tenor Enrico Caruso, which shed light on his complicated love life, have been revealed ahead of an auction in London.
The letters are among an archive of personal correspondence which is expected to fetch up to £250,000 ($400,000, 320,000 euros) when it goes under the hammer on November 19.
The papers date from 1897-1908 and 1912-1921 and contain more than 700 letters and telegrams to and from the star, one of the finest opera singers of all time.
Including material right up to his death in 1921 at the age of 48, the archive comprises 22 letters and postcards, seven telegrams and cache of photographs of his mysterious Argentinian lover Vina Velasquez.
Her correspondence is written in Italian, Spanish and French, and sometimes all three in the same letter.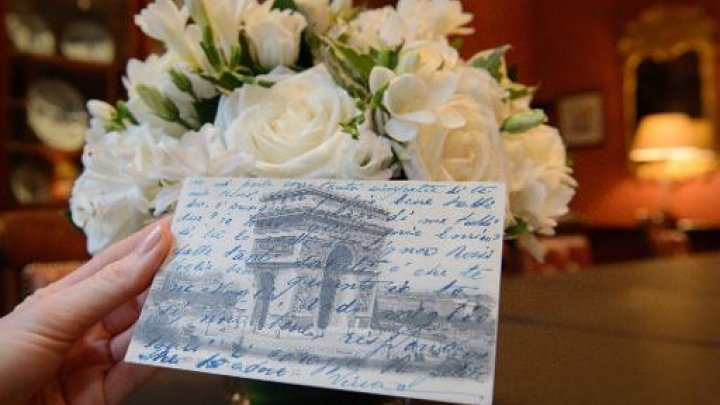 "A thousand strong kisses on your beloved mouth from little Vina, who is putting her voluptuous lips everywhere. I want you all for me," she wrote in one.
According to an article in The Washington Times from July 28, 1912, Velasquez was "rather stout, and has a peculiar type of Spanish beauty, pleasing but not extraordinary" -- a description matching the pictures in Caruso's archive.
The article, datelined Paris, announced their engagement, but the pair never married.
"At this period he seemed to constantly get into situations where he had proposed to people, or they thought he had proposed them, but then he didn't go (ahead) with the marriage," Thomas Venning, the head of the books and manuscripts department at Christie's, told AFP.
"There were at least two occasions in which he was sued because he had proposed marriage and he didn't marry."