The OSCE Office in Yerevan expressed concern over recent incidents in the capital city of the Armenia, related to the rally organized by civic groups with regard to the Government's decision to increase the energy price in Armenia, SIA informs citing the Armenian cite "news.am".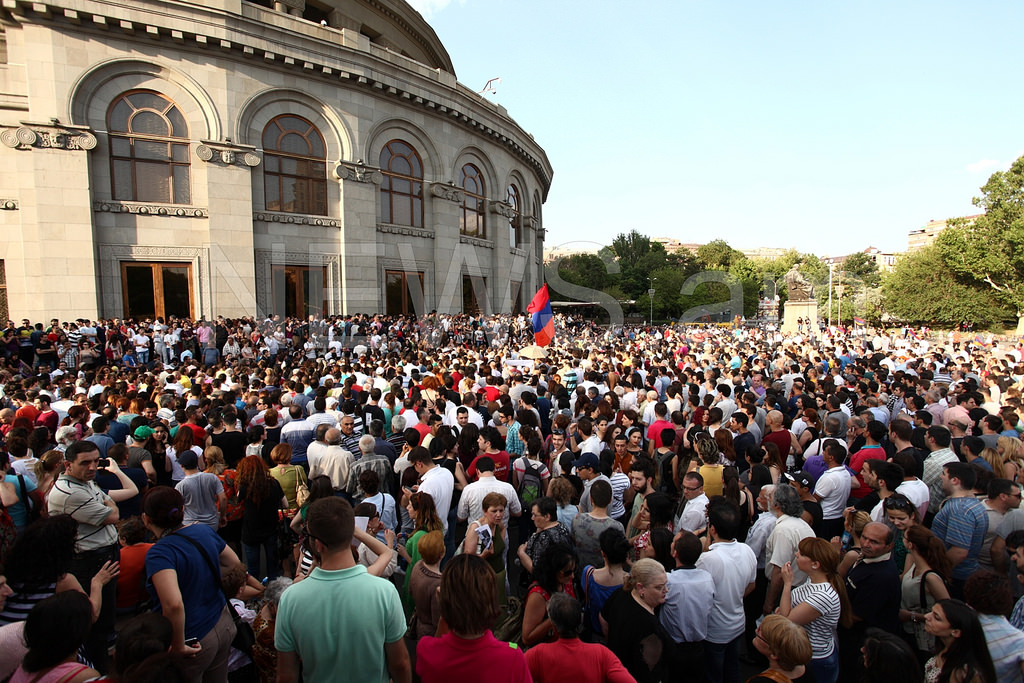 "The right to freedom of peaceful assembly is essential to any democratic society allowing citizens to express their views on matters of public concern freely, without obstruction," OSCE office statement said.
"It is important to ensure a balance between the need to protect public order and to guarantee due exercise of the right to assembly. The Office regrets that as a result of today's events civilians suffered, many were detained and injured, including media representatives. We call for a restrained attitude by both the police and the rally participants to ensure stability and respect of all civic rights. The Office has already raised this issue with respective state authorities and will continue to follow the situation".